Hits: 359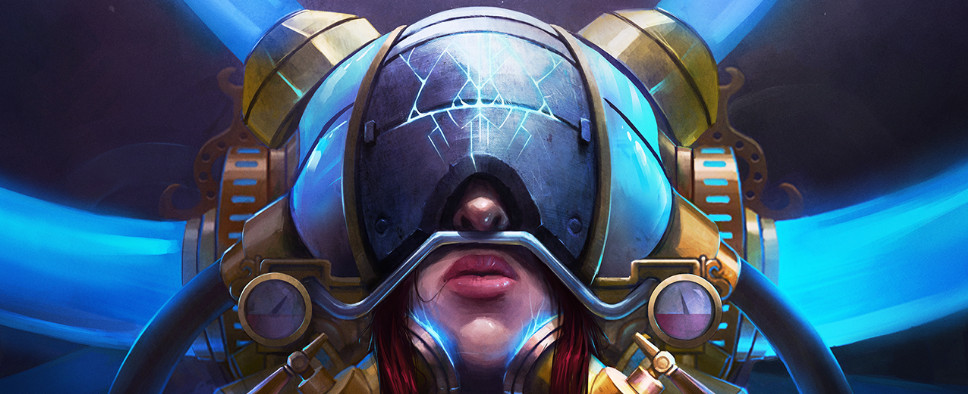 Vaporum: Lockdown, Fatbot Games' prequel to their steampunk dungeon crawler Vaporum, is currently scheduled to launch in early 2020. And if you're interested in winning a free copy of the game, and maybe even getting your name into the credits, you can now take part in a level design contest. In order to do so, you'll need to design a single, self-contained level for Vaporum: Lockdown following the rules outlined here and then submit it before January 6, 2020.
Here's more on that:
As you know from our annoucement, we're working on Vaporum: Lockdown (a prequel to Vaporum), due to release in 2020. The community has received Vaporum very well, but has also given us a lot of suggestions on how to improve the game, or even add original situations and gameplay elements. Based on that, we decided to call upon you, Vaporum and dungeon crawler fans, to join forces in the creative process in making Vaporum: Lockdown!

We're announcing the Lockdown Level Design Contest!

The goal:

Design a single, self-contained level for Vaporum: Lockdown.
Maximum size: 20x20 squares.

Reward for the winner:

A physical Vaporum Signature Edition for Nintendo Switch, signed by Vaporum's devs (if the author wishes so).
A free Vaporum: Lockdown key for any platform.
An exceptionally well-made design may make it into the final game. If it does:

The author will be credited in the game's Credits screen (by their real name, nickname, or anonymously).
Backstory lore using the author's (nick)name and story is also possible.

Read more here!

Also follow our contest channels:

Fatbot Discord Server - Contest Channel
Contest coordinator e-mail: jozef.vanco[at]fatbot-games.com
Constantly updated contest FAQ

One of the great designing tools that might help you, and which we used throughout the development of Vaporum, is Grid Cartographer, currently at 40% off on Steam!

We can't wait to see what kind of ingenious ideas the community harbors, and to lay our hands on your submissions! So, let your creative juices flow and, above all, have fun! :)

P. S.: By the way, if you don't already own it, now is a great time to get Vaporum at 50% off on Steam!