Hits: 662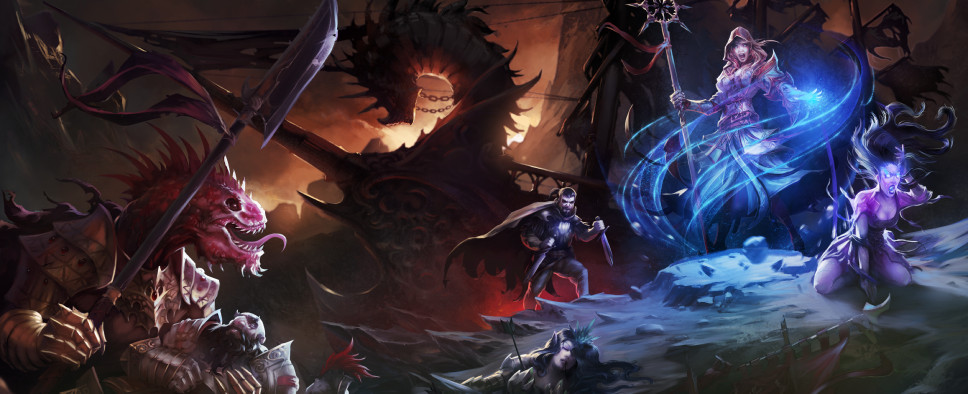 Yesterday, Larian Studios together with Lynnvander Studios launched a surprise Kickstarter campaign for a board game spin-off to Larian's Divinity: Original Sin. Known simply as Divinity: Original Sin - The Board Game, this new project is described as an epic adventure for 1 to 4 players featuring branching narratives, tactical combat and meaningful choices. The original Kickstarter goal was set at $160,000, which took roughly 4 hours to reach, and currently the campaign is sitting at $378,488 pledged.
So, if you're interested in a Divinity game you can play outside of the digital world, you should consider backing this project as it looks like a sure thing. Here's an introductory video to give you a taste of what to expect:
And a press release with additional details:
GENT - Larian Studios in partnership with Lynnvander Studios are proud to announce the start of a new adventure, coming to Kickstarter today. Divinity: Original Sin - The Board Game takes multi award-winning RPG Divinity: Original Sin 2 offline, and into the world of tabletop gaming.

Divinity: Original Sin - The Board Game is a cooperative, narrative focused tabletop game about adventure, bravery and friendship. It'll give you an immense amount of choice and consequence, as you decide how to deal with the challenges put in front of you. If that all sounds familiar, it's because after many iterations, Lynnvander and Larian have managed to squeeze the essence of Divinity: Original Sin 2 into one, bumper adventure to be enjoyed offline with friends.

Speaking of bumper offline adventures with friends, check out the video below for a taste of what Divinity: Original Sin - The Board Game offers[...]

"Creating an analogue adventure game that you could enjoy at home with your friends and family has been something we've wanted to do for a very long time. We've been on the lookout for a partner who could successfully capture the Divinity: Original Sin experience in a board game format. After many, many prototypes, we're delighted to say Lynnvander have really come up with something that hit the core of what we tried to do with Divinity," says Swen Vincke, founder of Larian Studios.

Meet new playable characters Farzanah and Vali, as they're joined by notable DOS2 characters Ifan Ben-Mezd and The Red Prince, who band together against the might of the magisters, teaming up to survive the horrors of Fort Joy and beyond.

Interactive story, elemental interactions, source magic, exploration, cooperative play, replayability, crafting, great combat, epic loot and equally epic monsters, are all included to give you the most authentic Divinity board game possible.

Divinity: Original Sin - The Board Game tells its story with the help of one Game Board, four Player Boards, 16 Dice, 270 Tokens, 851 Playing Cards as well character and NPC Miniatures, and a completely original Chronical System that allows player choices to not only impact their own adventure but also the future direction of the board game.
With this campaign being such an overwhelming success, we can also already check out three updates. Update #1 and update #3 announce numerous stretch goals, while update #2 shares a thank you message and some behind the scenes photos. Here's the message:
That was quite a rush!

It took over a year to develop the first prototype and make it to this point, and thanks to you, only four hours to reach our funding goal. But this is just the beginning… well… the middle.

We can't thank you enough for the adrenaline you've thrown our way today, and we've spent the day trying to keep up with the velocity of the campaign and what comes next. We have 29 days to cover, and we hear you loud and clear: you're into it!

So are we. And so with that said, we've cooked up a few stretch goals. To tide us all over.

Beast and Lohse, two of Divinity: Original SIn 2's characters make their way to the game, joining Ifan, Vali, Farzanah, and the infamous Red Prince. Along with these friends comes upgrades for the Summoners of you, featuring two high quality minis, the Incarnate and the Bone Widow.

The good thing about these Stretch goals is that if we reach them, everyone will benefit from them because all stretch goal content is automatically added to your boxes.