Hits: 473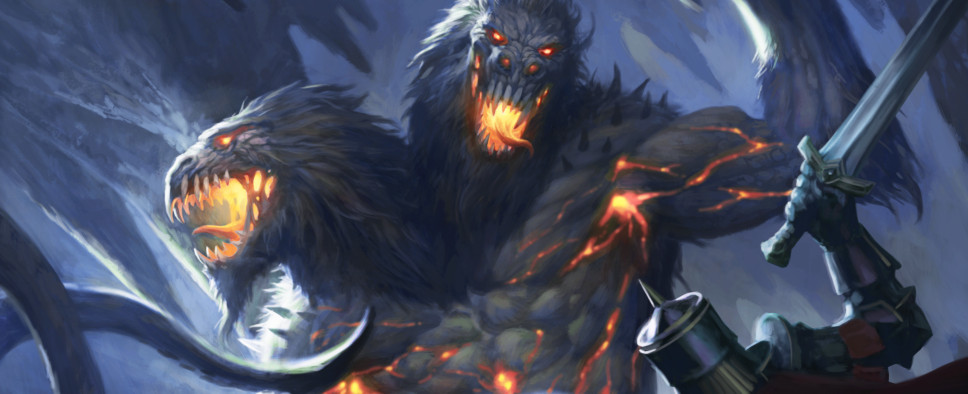 Cryptic Studios and Perfect World Entertainment's free to play D&D-themed MMORPG Neverwinter will be getting a new module on January 21, 2020. Entitled Infernal Descent, the module will be taking Neverwinter's high level characters on a perilous journey through the first layer of the Nine Hells. At the moment we don't know a lot about what to expect from Infernal Descent, but thanks to IGN, we can check out some screenshots and this reveal trailer:
Popular free-to-play MMORPG Neverwinter's next module, Infernal Descent, takes you to Hell. You'll try to rescue Vallenhas Manor from Avernus, the first layer of the Nine Hells. Neverwinter: Infernal Descent will be released on January 21, 2020 for PC and at a later date for consoles.
UPDATE: And here's a press release with some additional information that mentions a timed Hell Pit event that will be setting up the events of the upcoming module:
REDWOOD CITY, Calif. – November 20, 2019 – Today, Perfect World Entertainment Inc., a leading publisher of live service games, and Cryptic Studios announced that Neverwinter's next major module, Infernal Descent, launches on PC January 21, 2020 and on consoles at a later date. Things are heating up for the free-to-play MMORPG set in the Forgotten Realms, as the game explores Wizards of the Coast's latest Dungeons & Dragons tabletop adventure, Baldur's Gate: Descent Into Avernus. Adventurers will unite with new heroes to rescue Vallenhas Manor from the fiery depths of Avernus, the first layer of the Nine Hells.

Infernal Descent marks the debut of Neverwinter's first-ever campaign for level 80 characters, plus a new endgame dungeon and adventure zone set on Vallenhas Estate, which is chained in limbo. To celebrate the game's venture into the Nine Hells, Neverwinter will also kick off the Hell Pit event tomorrow on PC, a special three-week challenge inviting heroes to survive the horrors of the Lower Planes.

Chaos erupts in Faerûn when Vallenhas Manor and its surrounding lands are plunged into Avernus, the first layer of the Nine Hells. This takes place during the Blood War, a never-ending conflict between demons and devils. Adventurers will team up with two new heroes, the Paladin Alric Vallenhas and the Bard Etrien Sael for an epic quest to the Nine Hells to save the Vallenhas Estate from being ravaged by demonic invaders.

For the very first time, Neverwinter players will be able to visit a Lower Plane of Hell, as they explore a new endgame campaign for level 80 characters, an added adventure zone with heroic encounters and a new dungeon that takes place on a floating citadel above Avernus. Infernal Descent also introduces new story instances, demonic encounters and other exciting content based on Descent Into Avernus. More details will be revealed when the update launches on PC January 21.

Fortunately, adventurers won't have to wait until January to explore the Nine Hells. Starting tomorrow, November 21, PC players can participate in the Hell Pit event. Over the next three weeks, heroes will convene in an infernal arena buried in the depths of the Lower Planes. This area will spawn glyphs that provide combatants with additional powers, including magical shields, increased speed, and destructive energy. As each week progresses, the challenges will become more and more deadly, until the only ones left standing are crowned the champions of Hell Pit. New rewards and great renown await those who are strong enough to survive.