Hits: 343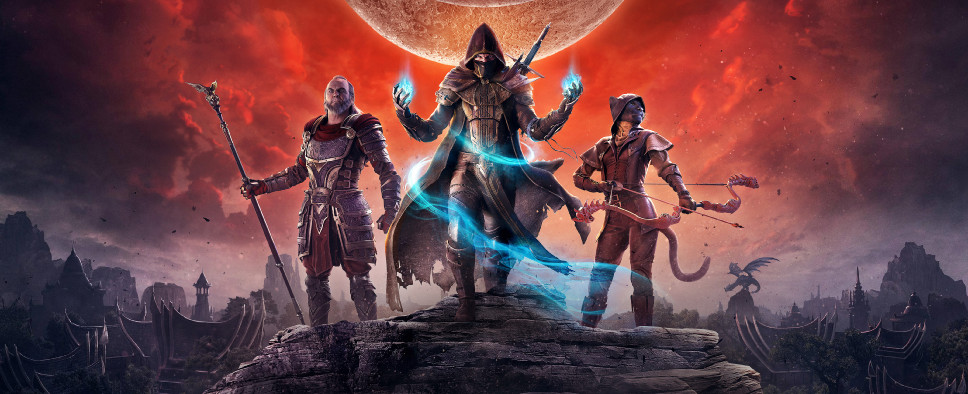 The Dragonhold DLC for The Elder Scrolls Online launched on PC and Mac a few weeks back, and it has now made its way to PlayStation 4 and Xbox One as well. So, if you'd like to experience the grand finale of TESO's Season of the Dragon while wielding a controller, you can now do so. And if you'd like to give this The Elder Scrolls-themed MMORPG a go without investing too much, you might want to participate in the currently ongoing week-long Free Play event. Here's what you need to know about it:
The Free Play Event kicks off this Wednesday, November 6 at 10:00AM EST, and it will run until Wednesday, November 13 at 10:00AM EST. During the free play period, you can download and play the ESO base game for all platforms (PC/Mac, Steam, PlayStation®4, and Xbox One) free, no purchase needed.

If you've played ESO during a previous free play event, you can continue your adventures, and all new ESO accounts created will also receive 500 crowns to spend in the in-game Crown Store. Note that Xbox Live Gold is required to play on Xbox One.

With access to the ESO base game, you can begin your adventure by creating characters in four of the game's classes (Nightblade, Templar, Dragonknight, and Sorcerer), exploring 23 unique zones, and taking on the game's main questline, Mages and Fighters Guild storylines, and much more. How you play is completely up to you—it's your story! In addition to this, you'll also get access to the Morrowind zone and story, allowing you to discover the home of the Dark Elves.

Once the event begins, visit our Free Play page to select your platform and begin your adventure. Your progress will carry over if you decide to buy the full game. The Free Play event ends on November 13 at 10:00AM EST. A whole world of adventure awaits!