Hits: 305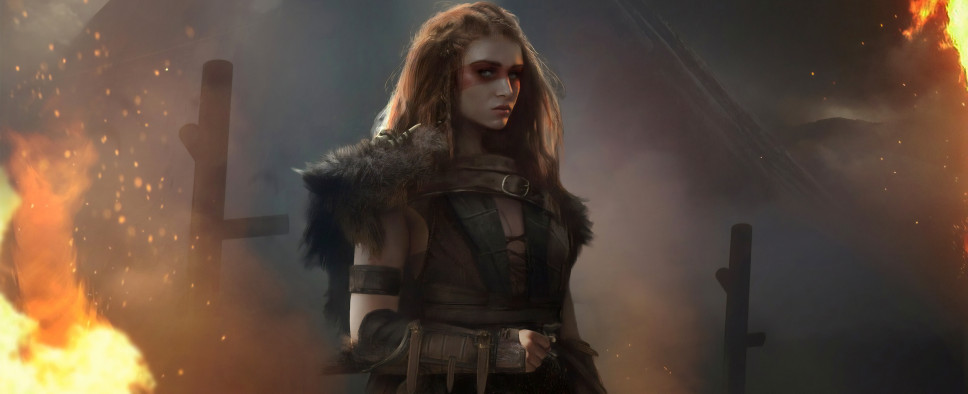 Jaws of Oblivion, the latest expansion for Bethesda's free to play CCG The Elder Scrolls: Legends, is now live. It offers a total of 82 new cards and introduces the Invade mechanic that allows you to summon and upgrade Oblivion Gates. Apart from that, the expansion comes prepackaged with some new music, quests, and cosmetics along with a good deal of miscellaneous fixes. You can find the complete patch notes here and watch the official teaser below:
Here's what you can expect:
Chaos consumes Tamriel as the gates of Oblivion break open. Fight off the invading Daedric forces with your Imperial allies or use the fiery gates to your advantage in Jaws of Oblivion - now available in The Elder Scrolls: Legends!

Experience the Oblivion Crisis in this new pack-based expansion featuring:

Over 75 new cards.
Ravenous new Daedra creatures to command.
A new mechanic: Invade. Learn more about how it works here.

In addition to new cards, the release of Jaws of Oblivion updates The Elder Scrolls: Legends with a new playmat, new card backs to collect, new music and new visual effects to enhance your game experience!

Get the Jaws of Oblivion Starter Pack

Come prepared for the Crisis with the Jaws of Oblivion Starter Pack! Now available in the Store, this bundle contains:

10 Jaws of Oblivion packs
An epic "Gate Opener" title
One Jaws of Oblivion Legendary Pack

This one-time purchase is available for just $4.99 – a great way to start your Jaws of Oblivion collection at a low price.

Collect two new Theme Decks featuring Jaws of Oblivion

Speaking of value, what better way to experience the latest expansion with a pre-built Theme Deck with Jaws of Oblivion cards already included? Available for just $4.99 or 500 Gold each, the Mankar's Paradise and Martin Septim's Ascendance Theme Decks include 50 cards in a preconstructed deck – including a Unique Legendary card from Jaws of Oblivion!

Combining the attributes of Intelligence and Strength, Mankar's Paradise assembles Oblivion Gates and protects them with cunning Wards and aggressive Daedra. Once Mankar Camoran himself joins the fray, the Gates become even stronger, dashing your opponents' spirits with an unstoppable invasion!

On the other side of the conflict is Martin Septim's Ascendance – an Agility/Endurance hybrid deck that braces against attacking forces while building up resources. Once you've got enough Magicka stored with the help of Martin Septim, turn the tide against your foes with the overwhelming power of Martin's real potential: the mighty Avatar of Akatosh!