Hits: 530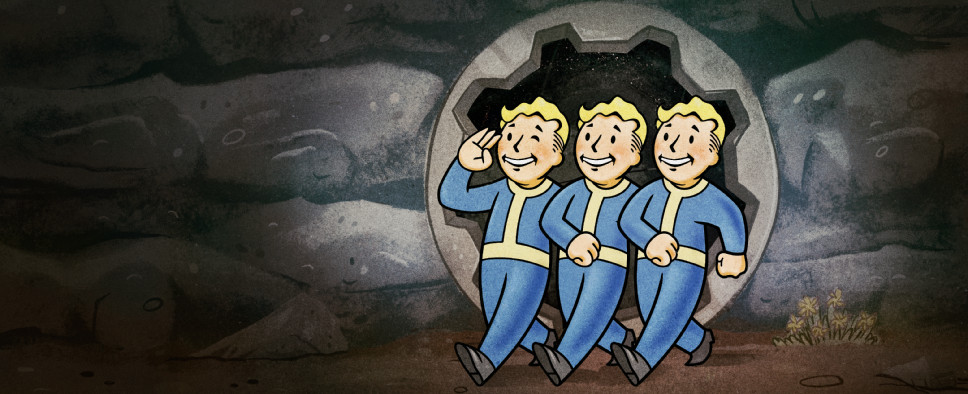 If you're interested in what Bethesda has in store for their multiplayer survival RPG Fallout 76, you should check out this development update that talks about the public event changes coming to the game in the upcoming Patch 14, mentions the Survival Mode beta, and shares some stats related to the ongoing Project Clean Appalachia event. More on that:
COMING SOON: INCREASED PUBLIC EVENT FREQUENCY

Since Public Event improvements came to the game in Patch 13, we've been reading your thoughts about the new cooldown that many of them share from the start of one event to the beginning of the next. This shared timer was added to help increase your chances of success by focusing players on the currently active event, and to aid with server performance. While we can't eliminate this cooldown entirely, we agree that our initial implementation was too conservative, and that it can make the wait between Public Events feel too long—especially if the previous event ended early due to failure. With Patch 14, we are going to significantly reduce the cooldown so that you can join Public Events more often. Events vary in terms of length and difficulty, and so we can't predict exactly how long the timer will be in all cases, but you should notice Public Events popping up at least twice as quickly after Patch 14.

We are also planning more extensive improvements for Public Events with our second phase of changes coming further down the road. Aside from the changes to rewards and loot that we had mentioned previously, we're also looking to include some additional adjustments for this cooldown in phase two and we'll have more details to share as we approach those updates.

AN UPDATE ON SURVIVAL MODE

Fallout 76 is built to constantly evolve—which is something we love as developers and players. This philosophy also applies to the Survival Mode Beta, which we knew was directed toward those of you who prefer more of a challenging way to experience Appalachia. Since it launched several months ago, we've received wonderful feedback that helped make the mode even stronger. Now, with Nuclear Winter offering its own unique competitive flavor and our biggest update yet on the horizon, we have decided to disable the Survival Mode Beta on October 1.

We're currently placing our focus on Wastelanders, but after it launches, we will revisit your feedback and make additional changes to the game to improve PVP in the core Fallout 76 experience in fun new ways.

What does that mean for Adventure Mode or Nuclear Winter? Everything you know and love about these modes will not be affected by this adjustment. We appreciate all the thoughts you send our way and look forward to your continued support and feedback.

ONWARD TO MEAT WEEK!

Those Scorchbeasts didn't even stand a chance! Since Project Clean Appalachia went live, you have killed well over 400,000 Scorchbeasts! You blew past the unlock for Meat Week(end), obliterated the goal to receive a Scorchbeast icon for your profile, and destroyed the goal to get that ultra-chic curly bun hairstyle. Only one goal remains....

You're well on your way to 500k to unlock the full Meat Week experience. Grahm is waiting for you! You can do it!

Now that you've unlocked three of the four rewards, you can plan on your Meat Week(end) starting on September 26 and lasting until September 30. Upon hitting the 500,000 dead Scorchbeast mark, Meat Week will be extended to October 3.

You will also find the other two unlocks, the Scorchbeast Player Icon and Curly Bun Hairstyle in the Atomic Shop starting on September 24, and available until October 21.

Happy Hunting!
The following update shares some more stats and then highlights some quality of life features coming to the game in the near future. Have a look:
QUALITY OF LIFE FEATURES: STATUS UPDATE

It probably is no surprise that Wastelanders is a big focus of ours. We are dedicated to making this new giant update as best as it can be. So, what does that mean for some of the other requests we've seen and feedback we've been reading from you? Wastelanders may be a big focus, but it's not the only focus. There are several things we want to do and are working on, but it takes time and, in some cases, a lot of work.

We will be talking about Wastelanders and other content, patches, and features as they get closer to launching, but we do want to take a moment to give a quick status update on a few things we see more often than others starting with the features we're looking to add in 2020.

PTS – A Public Test Server (PTS) is currently in the works with the hope to get it up and running in 2020. Once we've figured out all (or most of) the kinks, we will be able to provide more details on our PTS and how you can participate.
Perk Loadouts - Perk Loadouts are also currently planned for early 2020. Like the PTS, this is still very much a work in progress and while we're excited to get this system out to you it's still a ways off before we can start sharing more details. Look to a future Inside the Vault when we get closer to their release.
Multi-Factor Authentication (MFA) – Account security is very important to us, and we know it's critical to you, as well. The wonderful Bethesda.net team has been working hard to get MFA implemented for Bethesda.net. They are very close and are planning to have this enabled by the end of this year.
Legendary Player – Originally, we thought and had planned on the Legendary system arriving this year, but plans had to be adjusted while we worked on other things. This is still very much something we're looking forward to releasing and currently have this scheduled for release in Q1 2020.
Social Menu Fixes – We're aware of an issue that can prevent players on PC from sending and accepting friend invites, and we are also investigating several additional social menu issues for all platforms. We are working to address the friend issue on PC as soon as we can, but this is just one part of a group of social fixes we are looking to roll out across multiple future updates.
Additional Public Events Improvements – We've heard your feedback that the cooldown between Public Events is too long, and we're planning to reduce it by at least half with a fix we're including in Patch 14. We are also planning a second phase of Public Event improvements that will bring additional cooldown adjustments, performance-based loot, and remove the need to tag legendary event enemies to claim their loot. Phase two of our Public Events rollout is currently planned for early next year, and we'll update you as we get closer to those updates.

We are constantly looking at your feedback and requests to see what's possible to include in future updates. Features like PC text chat, the option to rejoin a server when kicked or dropped, and others are something we don't currently have a timeline for but are looking into.