Hits: 1662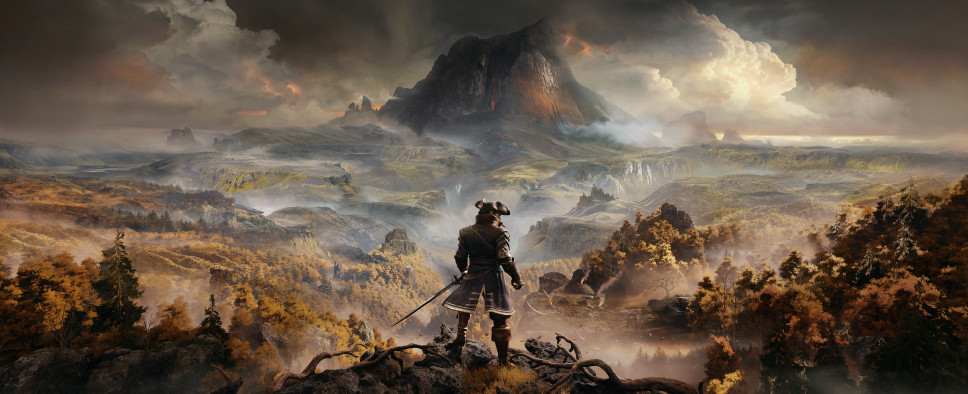 If the prospect of exploring an untamed island, interacting with a variety of colorful factions, and engaging in plenty of roleplaying in the process sounds good to you, then you should direct your attention to Spiders and Focus Home Interactive's colonial-themed RPG GreedFall. You can purchase the game on Steam or grab it for your PlayStation 4 or Xbox One for $49.99 or your regional equivalent and set off on an adventure across the mysterious island of Teer Fradee.
Here's the game's launch trailer:
And its official description:
Explore uncharted new lands as you set foot on a remote island seeping with magic, and filled with riches, lost secrets, and fantastic creatures.

Forge this new world's destiny, as you befriend or betray companions and entire factions. With diplomacy, deception and force, become part of a living, evolving world - influence its course and shape your story.

Engage in a core roleplaying experience – achieve quests and complete objectives in a multitude of different ways – through combat, diplomacy, deception, or stealth.
Complete freedom in character progression – play as a male or female, customize your appearance, and freely choose your abilities, spells and skills.
Delve into a mysterious world of magic – begin a grand journey and uncover ancient secrets protected by supernatural beings, manifestations of the island's earthly magic.
You may also be interested in what the critics have to say about GreedFall. If that's the case, you can find some early reviews below:
IGN In Progress:
With all there is to do, I may be only about halfway through this behemoth of an RPG. But I'm enjoying myself just about every step of the way. The Technomancer was disappointing, but I still wanted to see other games try the ambitious things it was attempting with more success - GreedFall delivers on that promise. There are still glitches, awkward character models, immersion-breaking re-use of assets, and an overall lack of polish that keep it from threatening Geralt's crown, and I'll need to find out how the story wraps up before I can pass final judgment on it. But I can already say this is going to be a crowd-pleaser for those of us who still shake our canes and talk about how the genre peaked a decade ago. We may have to eat our words before long.
Eurogamer Recommended:
GreedFall has more than its fair share of faults, and its curious mix of the sweet and the sour is far from a roleplaying revelation. But the elements that matter have been imbued with such love and care - so much so that I quickly forgave this ambitious RPG its shortcomings.
WCCFTech 7.5/10:
GreedFall is the best game made by Spiders yet and a worthy RPG in its own right. While definitely not without faults in some areas, it delivers great writing, arguably the most refreshing setting seen recently in a fantasy game, and solid combat.
RPG Site 8/10:
I don't know if it's appropriate to think of Greedfall as a sort of substitute, merely as a replacement for some other RPG. While it shares several of the same trimmings, I ended up finding an experience that was unique and stands on its own merits. I feel like it's an easy game to criticize for lots of reasons that I wouldn't disagree with -- but I was thoroughly impressed with the handling of the setting, the tone of the narrative, the character interactions and how those meshed with the underlying systems and mechanics, that I simply found myself uninterested in clinging on too strongly to a list of imperfections. Greedfall is an ambitious game that punches above its weight, one that RPG fan owe it to themselves to try.
PC Invasion 7/10:
Is it perfect? Hell no. Far from it. But it does offer a unique experience with one of the better game stories I've come across. If you're looking for an action game or an RPG that will keep you occupied with its combat, loot, and skill trees, GreedFall isn't what you're after. But if you want an RPG with some really good storytelling where everything else is serviceable, then it's easy to recommend it. It might have left me scratching my head at times due to the copy-pasting and how redundant it can be, but I enjoyed my time with the game and think anyone who appreciates interesting narratives will too.
ScreenRant 3.5/5:
GreedFall does lack the polish of games made by larger developers, but its an earnest effort that results in a solid if not especially remarkable gameplay experience. It draws similarities with everything from Assassin's Creed for its attention to historical detail, to Dragon Age for its in-depth role-playing and customization. For those interested in an action RPG that focuses above and beyond on telling an engaging and unique story about a era of great change and tumult, then GreedFall is certainly worth checking out.
Windows Central 4/5:
Despite the lacking dialogue system and the issues with the game's presentation and performance, I still think any fan of RPGs should check out GreedFall. It's an impressive title that manages to mostly achieve its goal of being a blend of several RPG design styles, and the result is an experience most players will enjoy quite a bit.