Hits: 943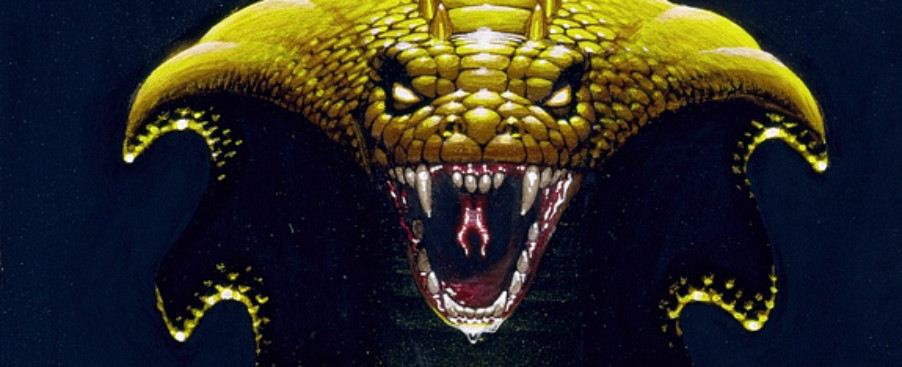 If you visit The Digital Antiquarian blog you will find a new post that takes us back to the early 1990s when Richard Garriott's Origin Systems was purchased by Electronic Arts. The post lists the events leading up to this acquisition and then shifts its focus towards a couple of EA-backed Ultima spin-off titles, namely the canceled Worlds of Adventure 3: Arthurian Legends and Ultima VII Part Two: Serpent Isle. A number of other Ultima games as well as Origin's Wing Commander series also get a mention, so be sure to check it all out.
Here's a couple of paragraphs to get you started:
One day in early June of 1992, a group of executives from Electronic Arts visited Origin Systems's headquarters in Austin, Texas. If they had come from any other company, the rank and file at Origin might not have paid them much attention. As it was, though, the visit felt a bit like Saddam Hussein dropping in at George Bush's White House for a fireside chat. For Origin and EA, you see, had a history.

Back in August of 1985, just prior to the release of Ultima IV, the much smaller Origin had signed a contract to piggyback on EA's distribution network as an affiliated label. Eighteen months later, when EA released an otherwise unmemorable CRPG called Deathlord whose interface hewed a little too closely to that of an Ultima, a livid Richard Garriott attempted to pull Origin out of the agreement early. EA at first seemed prepared to crush Origin utterly in retribution by pulling at the legal seams in the two companies' contract. Origin, however, found themselves a protector: Brøderbund Software, whose size and clout at the time were comparable to that of EA. At last, EA agreed to allow Origin to go their own way, albeit probably only after the smaller company paid them a modest settlement for breaking the contract. Origin quickly signed a new distribution contract with Brøderbund, which lasted until 1989, by which point they had become big enough in their own right to take over their own distribution.

But Richard Garriott wasn't one to forgive even a small personal slight easily, much less a full-blown threat to destroy his company. From 1987 on, EA was Public Enemy #1 at Origin, a status which Garriott marked in ways that only seemed to grow pettier as time went on. Garriott built a mausoleum for "Pirt Snikwah" — the name of Trip Hawkins, EA's founder and chief executive, spelled backward — at his Austin mansion of Britannia Manor. Ultima V's parser treated the phrase "Electronic Arts" like a curse word; Ultima VI included a gang of evil pirates named after some of the more prominent members of EA's executive staff. Time really did seem to make Garriott more rather than less bitter. Among his relatively few detail-oriented contributions to Ultima VII were a set of infernal inter-dimensional generators whose shapes together formed the EA logo. He also demanded that the two villains who went on a murder spree across Britannia in that game be named Elizabeth and Abraham. Just to drive the point home, the pair worked for a "Destroyer of Worlds" — an inversion of Origin's longstanding tagline of "We Create Worlds."

And yet here the destroyers were, just two months after the release of Ultima VII, chatting amiably with their hosts while they gazed upon their surroundings with what seemed to some of Origin's employees an ominously proprietorial air. Urgent speculation ran up and down the corridors: what the hell was going on? In response to the concerned inquiries of their employees, Origin's management rushed to say that the two companies were merely discussing "some joint ventures in Sega Genesis development," even though "they haven't done a lot of cooperative projects in the past." That was certainly putting a brave face on half a decade of character assassination!