Hits: 1478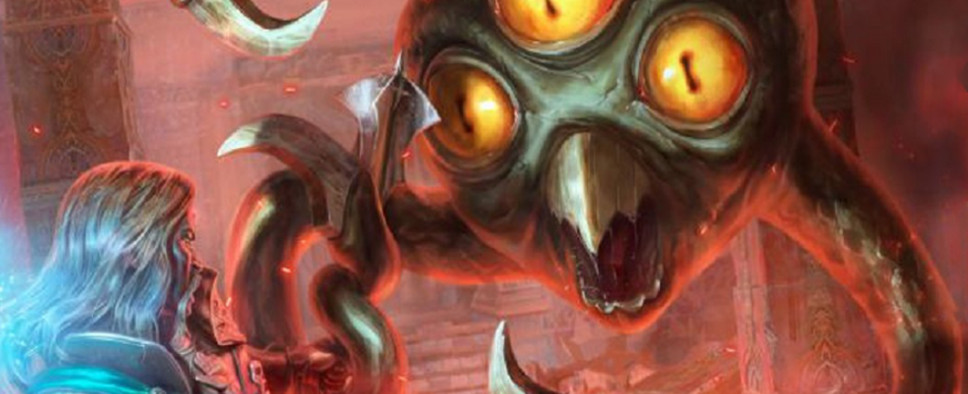 UPDATE: The DLC is now live on Steam. The retail price is set at $9.99 or your regional equivalent.

Last year, Ossian Studios together with Beamdog released Darkness over Daggerford, a premium module DLC for Beamdog's Neverwinter Nights: Enhanced Edition. Now, they follow that up with Tyrants of the Moonsea, another premium module for the venerable CRPG. Listed on Steam as "coming soon," the Tyrants of the Moonsea DLC will drastically expand the module it's based on, offering a 20+ hour high-level adventure with plenty of areas to explore, companions to recruit, and new music to listen to.

Here's more on that:
From the developers of acclaimed adventure Darkness Over Daggerford, Ossian Studios, comes a new premium module for Neverwinter Nights: Enhanced Edition --> Tyrants of the Moonsea!

Based on the original module by Luke Scull, this new, enhanced version of Tyrants of the Moonsea vastly expands this former premium module by adding 70% more story and gameplay, as well as a a large amount of new art and audio content. Read on for details!

STORY

The harsh frontier land known as the Moonsea is besieged by demons. A mysterious cult has arisen, bent on death and destruction. Amid the chaos, war is imminent between the powerful city-states and their tyrannical rulers.

Accompanied by the dwarf merchant Madoc, you approach the town of Voonlar just as the worst snowstorm of the year hits. You soon discover that only you can prevent the total annihilation of the Moonsea at the hands of a legendary and ancient evil...

FEATURES

A 20+ hour high-level adventure set in the perilous Moonsea region of the Forgotten Realms! Featuring new monsters, new tilesets, 35 minutes of new music, and 1,000 lines of new character VO.

An expansion-sized high-level adventure with 20+ hours of gameplay
Use the world map to explore 18 areas in the Moonsea region including Zhentil Keep, Cormanthor, Thar, and prominent city-states.
Recruit from 5 different companions for your party
5 new monsters to do battle with
14 new character portraits
35 minutes of inspiring new music including exhilarating combat tracks
1,000 lines of new character VO

[...]

PLUS - THE ORIGINAL SOUNDTRACK!

Composed by Mark Braga, Kalen Smith and Will Musser, the inspiring original soundtrack for Tyrants of the Moonsea will also be available on Steam!