Hits: 544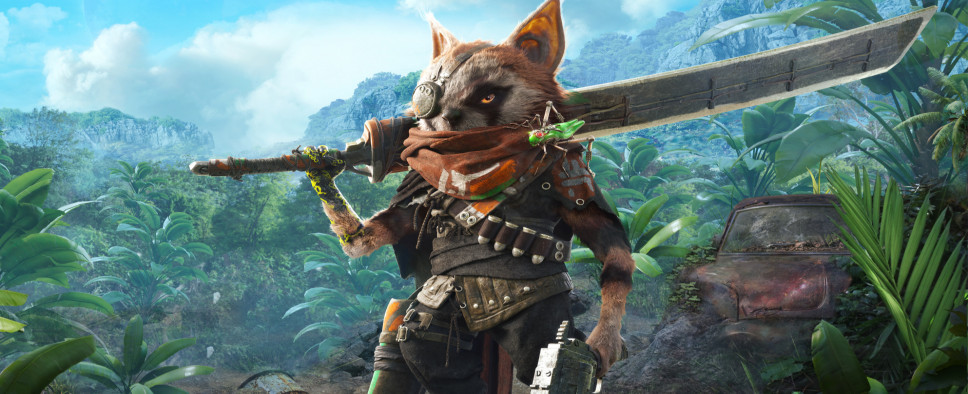 Biomutant, Experiment 101 and THQ Nordic's upcoming vibrant post-apocalyptic kung-fu themed open-world action-RPG, will be launching later this year, but even though we don't have an exact release date for it just yet, we can already pre-order the game. And if you're someone who enjoys collecting physical goodies, you can go for one of the two available premium editions.

Here's a trailer that showcases the Collector's Edition:
And here's one for the ultimate Atomic Edition:
Check out this press release for some additional information:
STOCKHOLM, SWEDEN / VIENNA, AUSTRIA - August 13th, 2019 - Everyone who paid attention in physics class knows that atoms are the smallest basic unit of an element with an nucleus containing protons, neutrons and electrons. But what has that got to do with Biomutant? Well, there are a couple parallels to our Biomutant Atomic Edition:

The Atomic Edition is the biggest basic unit of every Biomutant fan.

The Atomic Edition is packaged in an (almost!) indestructible shell via a premium box.

The Atomic Edition is special to the core, and is containing the following components:

High Detail Diorama - 60cm/23" long, 25cm/10" width, 30cm/12" height
Game Biomutant
Steelbook
T-Shirt in L/XL
Oversized Mousepad 80cm/31" x 35cm/14"
Artwork on Fabric A1 size
Soundtrack
Premium Box

The Biomutant Atomic Edition will be available at selected retailers for an SRP of € 399.99 | $ 399.99 | £ 349.99.

[...]

Biomutant Collector's Edition

Mutate your living room! The Biomutant Collector's Edition will be available for an SRP of € 109.99 | $ 109.99 | £ 99.99 for PC and € 119.99 | $ 119.99 | £ 109.99 for consoles. The genetic code of this edition has the following sequence:

Game Biomutant
Game hero figurine
Artwork on Fabric A1 size
Soundtrack
Premium Box

[...]

About Biomutant

BIOMUTANT® is an open-word, post-apocalyptic Kung-Fu fable RPG, with a unique martial arts styled combat system allowing you to mix melee, shooting and mutant ability action.

A NEW TAKE ON 3rd PERSON COMBAT: The martial arts style combat system allows you maximum freedom of movement and agility while mixing shooting, melee and powers from your mutations.
EVOLVE YOUR GAME-PLAY: You'll be able to recode your genetic structure to change the way you look and play.
NEXT LEVEL OF CRAFTING: Mix and match parts to create your own unique single- or double-handed slash, crush and pierce melee weapons.
GEAR UP FOR ADVENTURE: You have full freedom when equipping your character. Not only when it comes to choosing weapons you created, but also what type of gear you wear.
SURVIVE IN A VIBRANT OPEN WORLD: You'll create your own adventure as you journey explore the open world and what lies beneath its surface, by foot, mech, jet-ski, air-balloon and more.
AN UNUSUAL STORY WITH AN UNUSUAL END: A plague is ruining the land and the Tree-of-Life is bleeding death from its roots. The Tribes stand divided, in need of someone strong enough to unite them or bring them all down...