Hits: 798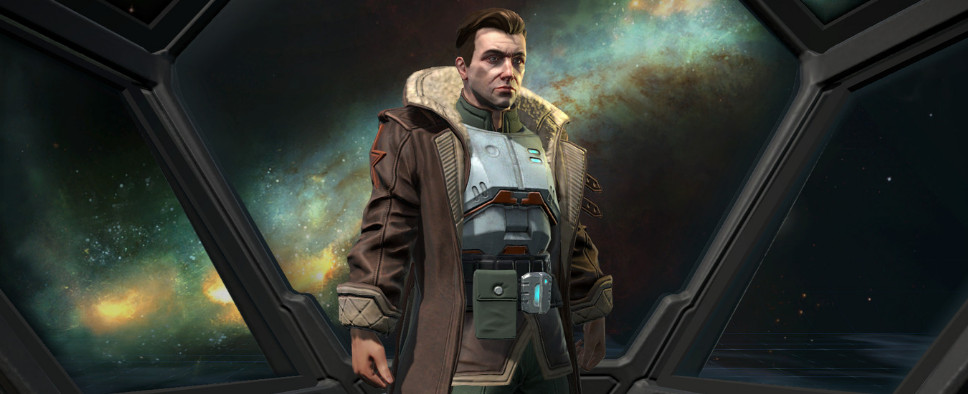 Age of Wonders, Triumph Studios' long-running series, is mostly known for its fantasy setting that doesn't take itself too seriously thanks to such creatures like the infamous Dire Penguins. However, if you're interested in a slightly different take on the old formula, you can now purchase Age of Wonders: Planetfall on Steam and GOG, or for your PlayStation 4 and Xbox One. The standard edition will set you back $49.99 or your regional equivalent and offer a fresh sci-fi setting, a number of new unique factions, plenty of turn-based combat, and an increased focus on empire-building.

Check out the official release trailer:
And the game's description:
Emerge from the cosmic dark age of a fallen galactic empire to build a new future for your people. Age of Wonders: Planetfall is the new strategy game from Triumph Studios, creators of the critically acclaimed Age of Wonders series, bringing all the exciting tactical turn-based combat and in-depth empire building of its predecessors to space in an all-new, sci-fi setting.

Build your empire with one of six unique factions, ranging from the militant Vanguard to the dinosaur-riding Amazons and the cyborg-zombies of the Assembly. Progress through each faction's missions using your wits, military strength and diplomacy, exploring planetary ruins and encountering other survivors as you unravel the history of a shattered civilization. Fight, build, negotiate and technologically advance your way to utopia in a deep single player campaign, on random skirmish maps, and against friends in multiplayer.

Tactical Turn-Based Sci-Fi Combat
Perfect your combat strategy in intense turn-based battles featuring a large cast of factions, customizable units, and destructible environments.

Discover a Rich Science-Fiction World
What secrets will unfold when you uncover the history of the fallen galactic empire? Discover the fate of the Star Union by exploring lush landscapes, wild wastelands and overgrown megacities. Encounter rival factions and discover hidden technologies long forgotten in abandoned places.

Planetary Empire Building
Steer the future of your colony with a mix of technological advances and social development. Will you create an environmental paradise or a perfect military order?

Multiple Paths to Victory
Achieve your end goals through conquest, diplomacy or doomsday technologies.

A Multitude of Game Modes
A deep single-player story campaign alongside random map generation makes for endless replayability. Try new play styles in skirmish mode, and play multiplayer your way - online, hotseat, and asynchronous!
You may also be interested in a few reviews for the game:

PC Gamer 85/100:
My complaints, though, are minor. Age of Wonders: Planetfall offers not only a welcome change of scenery from the fantasy landscapes of its forebears, it manages to use its sci-fi setting imaginatively and meaningfully. With a fun story campaign and highly granular customization options for one-off scenarios, there's plenty here into which to sink your teeth—or chittering mandibles, as the case may be.
Eurogamer Scoreless:
I'm more frustrated with Age of Wonders: Planetfall than I ought to be. It's an honest work and a perfectly serviceable, functioning strategy game. The turn-based tactical battles are imprecise compared to some, but they're still enjoyable and stimulating enough, with plenty to dig into if you're really up for the challenge. The grand strategy's still compelling enough for one more turn - and the goofy genre trappings are almost endearing. It's just such a waste, to see a game freely mine its own brilliant influences and extract nothing of much use.
WCCFTech 8/10:
Age of Wonders: Planetfall is an imaginative sci-fi strategy game that adds some interesting new layers to the series' empire management and combat mechanics, but, ultimately, the game falls just short of greatness. Combat needs to be a touch deeper and standard 4X ingredients like trading, religion, and government policies are missed. Planetfall is certainly worth exploring, but not all strategy fans are going to want to set up permanent residence.
PCGamesN 9/10:
There's a lot to love here, then, but it's not necessarily a case of love at first sight. The depth and complexity baked into Planetfall are definite boons, but even for regular 4X players its menus, research trees, unit types and resource properties take a long time to become fluent in. And that process isn't expedited by the UI, which sometimes appears in real danger of swallowing the game altogether and showing you only explanations and stats. It's the classic 'persevere and you'll be rewarded' kind of strategy for everyone but established AoW players, but the rewards are certainly bountiful enough.
TheSixthAxis 8/10:
The science fiction setting puts a compelling new spin on Age of Wonders: Planetfall, with a lengthy single player campaign and half a dozen contrasting factions to see rise from the ashes of the Star Union. There's some niggles I have on console, but this is easy to recommend if you're hankering for a new 4X strategy game.
CG Magazine 8.5/10:
When it comes to bugs, apart from the Kir'Ko, they appear more frequently I'd like, but not enough to pose a major concern. Most of the time, these took the form of visual bugs that didn't load textures or projectiles. Rarely, I experienced a bug that prevented me from ending my turn, which could be simply fixed with a quicksave and load. Taken together, Age of Wonders: Planetfall is a crisp and deep strategy game that excels thanks to its focused effort to create an interesting and colourful universe that is built on customization. Its fast pace ensures that there is always something to do, and the deep tactical layer keeps it all from becoming too simple. Hats off to Triumph Studios; this is a damn good game.