Hits: 478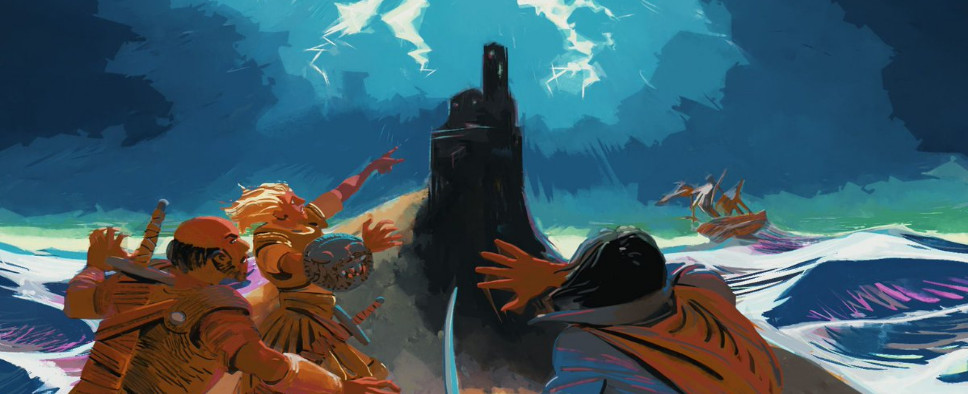 A recent Kickstarter update for Scape-IT's old-school RPG SKALD: Against the Black Priory that was successfully funded earlier this year brings us up to speed with the game's progress, outlines the road ahead, and talks about the game's backer-exclusive early Alpha-build demo. Check it out:
Hi there!

It's been a while! But rest assured, I've been hard at work on SKALD. I've added and refined a ton on new features that I can't wait to start fleshing out. Most noteworthy is having added the basic systems for classes, backgrounds/races, feats and spell-casting. I've also spent a lot of time cleaning up my code and making it easier to work with. It's not the most sexy part of game development but it's essential to keep the work flowing.

All in all I've gotten in a ton on development the last month and it feels AMAZING!

The Demo

Backers from the "Freeman" tier and up get access to an early Alpha-build "demo" of SKALD. I intended to get the demo out by the end of June and it looks like I'm aaalmost going to make it.

You'll have the demo before next week and hopefully before the weekend!

I'm adding the final bits of content (it'll contain around 30 minutes of playtime i suppose) and then I just need to do some final testing before I send you the download keys.

Two important things:

1) The keys and download links will be sent via the Kickstarter messenger system.

2) I'll host the demo on Itch.io and you'll need a (free) account there to download.

Thanks for being patient!

Discord

The SKALD discord server now has around 120 member and continues to grow! I would love to see more of you there thou so feel free to drop by the server if you want to get in touch. We mostly talk about playing and making RPGs. Mostly.

The Road Ahead

My plan for the rest of the summer is: get the demo out and then take a week away from SKALD to get some inspiration. When I return mid August I'll begin working on adding some systemic features (reputation and social disposition of NPCs) and improving design tools (the demo has exposed some weaknesses in how I make location maps).

In the long term, I hope to release another alpha demo this fall before we move into more organized playtesting (and perhaps even the Beta version) around Christmas.

That's it for now - Have an amazing summer!

AL
The following updates (#17 and #18) cover the demo-specific patch notes.