Hits: 704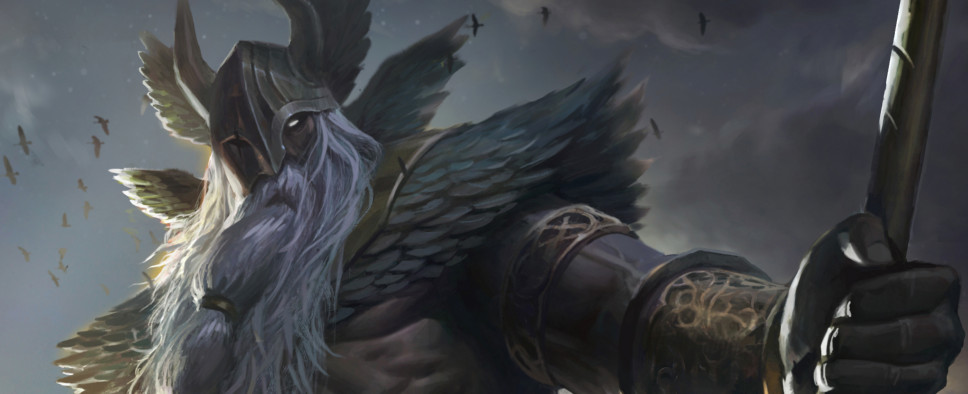 If you're interested in a fast-paced viking-themed action-RPG, then you'll be pleased to know that you can now pre-order Human Head Studios' Rune II. Granted, you will have to go through the Epic Games store to do so, but as a small consolation prize of sorts, pre-ordering the game will grant you access to a limited-time multiplayer deathmatch beta that will be running until July 20, 2019.

There's also a new trailer for the game:
And this video showcasing some of its PvP action:
Here's a press release with additional details:
MADISON, WI – July 18, 2019 – Ragnarok approaches! Human Head Studios announced today that warriors can now pre-order its upcoming action RPG RUNE II and gain access to the Deathmatch beta! With pre-order purchases, players will also be granted exclusive weapons, armor, maps, and the game's soundtrack, along with instant access to the Deathmatch beta from July 18 - July 20. It's kill or be killed in this action packed bloodfest - are you strong enough to survive?

Not sure how to be a Viking? Check out the newly released 'How to Become a Viking!' trailer, where aspiring warriors can study the steps to becoming a true Norse legend! Drink Mead! Eat Lizards! Mmm Delicious!

The Deathmatch beta for RUNE II will run daily from July 18 to 20. The schedule is below (all times are EST):

July 18: 2PM - 8PM

July 19: 2PM - 8PM

July 20: 9AM - 3PM

In RUNE II's fast-paced Deathmatch mode, kill your friends, your enemies, and your frenemies with a variety of different weapons, such as swords, spears, axes, war hammers, and even human limbs. Rush to control the divine chests that drop across the field and you'll be handsomely rewarded. With consumable runes that grant you godly powers like the ability to call down Mjolnir's lightning or a short teleport behind your opponents, death is always a left click away. Will it be your opponents...or yours?

Pre-order to get the Warrior Pack for $29.99, Berserker Rage for $39.99 or God Slayer for $59.99.

As Midgard's chosen savior, kneel atop the Divine Summit to receive a blessing and powerful abilities from the god of your choosing in the endeavor to end Ragnarok. It's a race against time to prevent the conniving Loki from destroying Midgard as he holds the world in a perpetual state of chaos and destruction. Alone or with friends, you will battle legions of Loki's minions in brutal melee combat, travel the world collecting rare resources, locate precious artifacts to weaken the Realm Gate and craft the mightiest weapons the Nine Realms have ever seen. Are you powerful enough to take down Loki… or will a new age of darkness begin?