Hits: 2498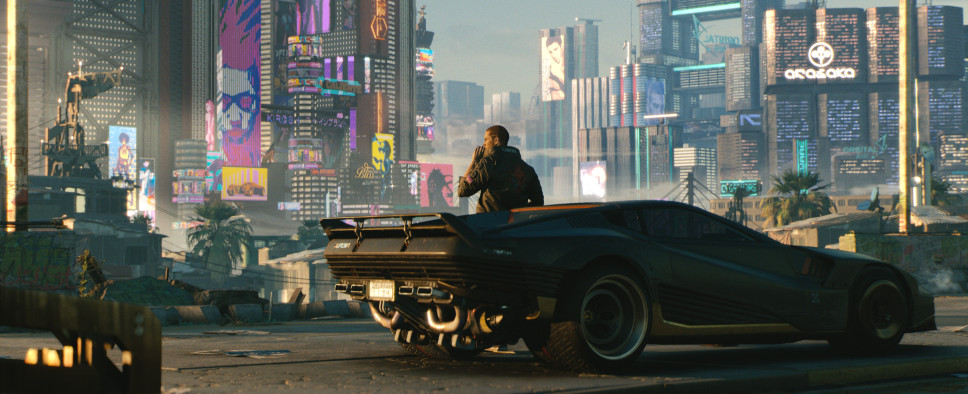 Cyberpunk 2077, CD Projekt's next big title and one of the most highly anticipated video games of the current decade, will be coming to Xbox One, PlayStation 4, and PC on April 16, 2020. You can already pre-order the game, or its Collector's Edition, from the official website, Steam or GOG. However, you should probably be aware that GOG lists Windows 10 as the only supported OS.

With that out of the way, you should check out the fresh Cyberpunk 2077 trailer presented at this year's E3 by none other than Keanu Reeves, an acclaimed Hollywood actor who will be lending his voice and likeness to one of the game's NPCs:
And here's the full Cyberpunk 2077 E3 presentation, courtesy of GameSpot:
Here's a press release with some additional details:
Cyberpunk 2077, the upcoming open-world, action-adventure story from the creators of The Witcher 3: Wild Hunt, will release April 16th, 2020 on PC, PlayStation 4 and Xbox One.

The game's Collector's Edition is also available for pre-order and comes packed with a number of high-quality collectibles. These include a 25 cm / 10 inch statue depicting the game's protagonist — V — in action, a steelbook case, a hardcover art book, and more. The Collector's Edition comes in an impressive box made to look like one of the megabuildings towering over Night City.

Accompanying the release date and pre-order news is a cinematic trailer, which offers a deeper look into the game's story. The trailer reveals one of the key characters of Cyberpunk 2077, Johnny Silverhand. The legendary rockerboy is played by Hollywood actor Keanu Reeves (The Matrix trilogy, John Wick series, Johnny Mnemonic). In addition to his appearance and voice, Reeves is also providing full-body motion capture for the character.

More Cyberpunk 2077 news is set to be revealed at E3, which will be taking place from June 11th to June 13th in Los Angeles. The game's trade show presence includes behind-closed-doors gameplay presentations for media and business representatives in West Exhibit Hall, as well as presentations for all E3 attendees held at the Cyberpunk 2077 booth in South Exhibit Hall.