Hits: 562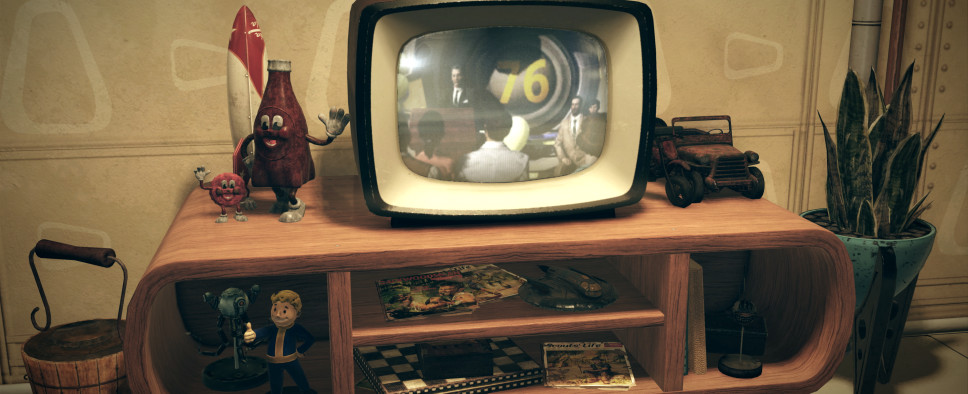 Back in March, Bethesda launched the Wild Appalachia content update for their online survival RPG Fallout 76. With the release of the latest 9.5 patch for the game, the update has run its course and we can now look forward to some fresh Fallout 76 content in the near future. As such, you can check out the latest patch notes here, find Fallout 76's update roadmap here, and check out some Wild Appalachia stats here.

Some additional details:
THAT'S A WRAP FOR WILD APPALACHIA!

With the release of Patch 9.5 and the Project Paradise event earlier this week, our series of Wild Appalachia updates have come to an end. We've had an absolute blast conquering new questlines, events, and locations with you over the past few months. We've also enjoyed watching the community get their hands on new features, like vending machines, the Purveyor, Legendary Exchange Machines, and the Brewing system. We've fixed a ton of bugs along the way, and we couldn't have done it without your feedback and reports. We hope you'll keep sending your thoughts our way so that we can continue rolling out fixes and making improvements that will make a difference in your everyday play.

Wild Appalachia may be over, but we're just getting started. We're going to keep releasing patches regularly, and we still have several major updates on the horizon for Fallout 76 in 2019. As mentioned in the 2019 Roadmap, we're planning to roll out a new game mode with Nuclear Winter, send intrepid explorers into Vaults 94 and 96, and make major changes to the main questline with Wastelanders.

We're excited to continue this journey with you, and we can't wait to share more details about what we have in store for Appalachia and the Fallout 76 community during our fifth annual Bethesda E3 Showcase. Be sure to join us live when the show kicks off at 5:30 p.m. PT on June 9 by tuning in on Twitch, YouTube, Twitter, Mixer, or Facebook Live. Keep an eye on Bethesda.net for more details about our 2019 Showcase as we get closer to the event.