Hits: 1033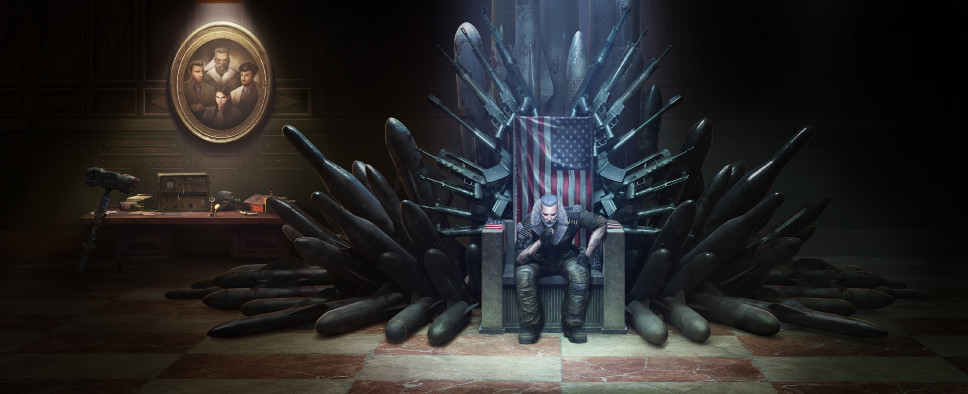 The latest Fig update for inXile Entertainment's upcoming tactical RPG Wasteland 3 lets us know that the game is now playable from start to finish but is still a ways away from being content-rich and polished enough for release. The update then tells us to expect plenty of fresh information to come from this year's E3, shares a character concept, mentions some backer-related stuff, and more. Here's an excerpt:
Communications Wasteland

It's been a while since our last update, and that's because we've been hard at work on Wasteland 3, and getting a lot of the core pieces of the game in-place. As we've said before, the game is effectively playable from start to finish—but there's still a megaton of work left to go. Sure, you can complete quests and navigate most of the areas, but this is the most time-intensive stretch of the project. We have the bones—the skeleton is there—but it's filling it with all the sinew, cartilage, and guts that really make the Wasteland experience what it is. Things are really shaping up, but the most critical work is just getting started. We've been hiring and growing the company, as well as putting a lot of the new Microsoft development resources to good use, and that's going to help us be able to make Wasteland 3 even bigger and better.

We'll have development updates to share during E3, so look forward to our next update with more specifics then.

Face to Face in the Wasteland

As you saw in our Fig campaign launch trailer, Wasteland 3 is the first game in the series to feature a cinematic conversation system. It gets you up close and personal with the big story characters you'll encounter in Colorado, and one of those is MacTavish. He's a coarse, blustering mechanic in Colorado Springs, who wears a luchador mask because . . . well . . . you'll have to wait and see.

In this update we wanted to share some of the process that's going into bringing this character to life. First it starts with a character pitch or write-up, and from those largely text-based descriptions the artists work up concepts and shape studies to hone on in a final look and design for the character's appearance and style. In an effort to not spoil too much we'll skip ahead a bit to his final concept piece.

[...]

Once we have a concept done we'll move on to a high-poly model like this one, which we'll break down into the pieces that will help give it a high quality appearance in-game, but without requiring a super-computer to render. After that comes mocap, and then the voice recording we've done is married to that with final animations.

[...]

This is a look at his masked face model, which isn't too far from what you'll see in-game. We'll have more to share on MacTavish in the future, as well as the creative process for bringing some of our other characters to life.