Hits: 1509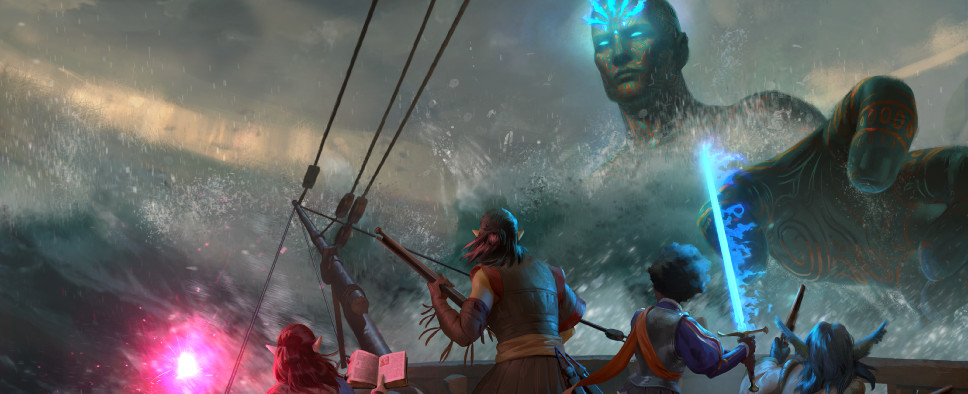 Obsidian Entertainment released their swashbuckling and god-chasing RPG Pillars of Eternity II: Deadfire on May 8, 2018. And now, a year later, this Fig update lets us know that the game has received its final major patch. This new v5.0 patch takes Deadfire's turn-based mode out of beta, revamps the game's ship combat UI, introduces a new Ultimate Challenge, and fixes a bunch of miscellaneous issues.

Apart from directing us to the patch notes, the update mentions Josh Sawyer's pen and paper Pillars of Eternity RPG, describes the Ultimate Challenge mentioned above, and shares this video:
Some additional details:
The Ultimate Challenge

In addition to the above changes, Patch 5.0 also introduces the Ultimate Challenge for Deadfire. The challenge is not for the faint of heart, and only the most devoted and erudite of our players stand even a chance in this challenge, but the first twelve players to triumph will be immortalized in Obsidian's studio lobby for all to see. The first twelve Watchers to succeed at the challenge will get their names and their Watchers' names, classes, and levels upon our Deadfire Ultimate Challenge plaque hanging in our lobby. And yes, that means that everyone who comes through our studio will bear witness to the glory of your triumph.

Not only that, but the first 50 players who complete the challenge will get a very special patch that not only celebrates your achievement wherever you wish to flex it, but also has Josh's face on it to let the world know you have his approval.

The Ultimate Challenge Submission Guidelines and Terms

In order to streamline the review and vetting process, please read the following submission guidelines and terms:

Cheating, including save-scumming, use of third-party tools or mods, and/or doing anything in a manner contrary to the spirit of the challenge is prohibited.
Console commands that do not require the "iroll20s" command be enabled are allowed.
Submissions must include a video of the entirety of your run and a save file of the run completed.
We reserve the right to disqualify a submission without notice or explanation.

If you have completed the challenge and wish to send it in for review and judgment, please send the following evidence to theultimate[at]obsidian.net:

We require full video evidence of your run - acceptable forms of video include: YouTube playlist links, or direct download links via Dropbox.
We also require the save game file with the completed challenge.

Pillars Pen and Paper

Josh has updated the Pillars of Eternity Pen and Paper ruleset and had it playtested with an intrepid band of merry developers - he is now pleased to release it to the general public for play and feedback. You can download it from the front page of eternity.obsidian.net later on today. We will also be pushing it live to your backer portals and, for those who have it, game libraries as well.