Hits: 1274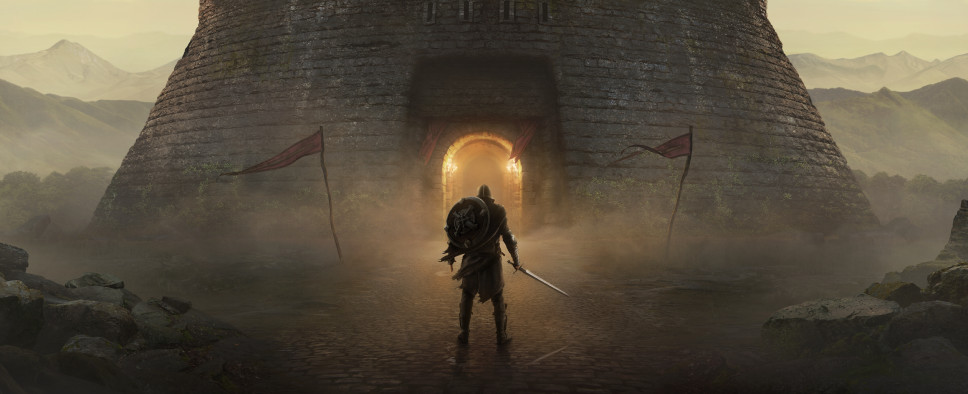 If you're interested in an Elder Scrolls game you can play on your phone, according to this official tweet, Bethesda Game Studios' The Elder Scrolls: Blades is now available in Early Access to anyone with a supported iOS or Android device. In order to start playing, you should visit the game's website and find a link to your app store of choice there. And here's the game's Early Access trailer that shows off its main features:
From Bethesda Game Studios, the award-winning creators of Skyrim, comes The Elder Scrolls: Blades – a classic dungeon crawler reimagined. Play free now: http://playblades.com

The Blades, the Empire's top agents, are forced into exile. On the run, you return to your hometown to find it destroyed.

Experience stunning dungeon adventures.

Create and customize your city, restoring it to greatness.

Conquer your friends and rivals in epic one-on-one Arena battles.*

Create any character you want and discover unique weapons, armor, and abilities.

Master the never-ending Abyss with a cutting-edge combat system.

*NOTE: Arena modes will be added after the initial launch of The Elder Scrolls: Blades. Please visit elderscrolls.com for updates on this mode, as well as other exciting new information for the game
There's also an Early Access preview over at Eurogamer that, unfortunately, is not too positive due to Blades' poor performance and free-to-play implementation. A few sample paragraphs:
Rewards in Blades are a more fundamental flop because they're inextricably linked to how the game makes money - yes, Blades is free-to-play and yes, it has an in-game shop. In Blades, loot comes from chests - it's not picked from corpses after battle - and you receive them at the end of quests. But you can't open chests immediately, which is exactly as ridiculous as it sounds. You are held back by a timer, and the best kinds of chest take upwards of an hour to unlock. Quite. Oh, and there are similar timers for building houses and shops in town, and for upgrading equipment, which the smithy takes off you while he works!

Of course, you can complete these tasks immediately - for a price. You can spend varying amounts of gems to bypass the timer, and usually the better the thing, the more it costs. You can earn gems in the game but naturally it's quicker to buy from the shop. The biggest bundle I've seen costs £93.

Chests can be bought with real money too, which presents a more aggravating issue, because these buyable super-chests are how you get the best equipment in Blades and they drop very rarely in the game. In other words, Blades' natural grind wears you down in the presumed hope you'll head to the shop.