Hits: 1049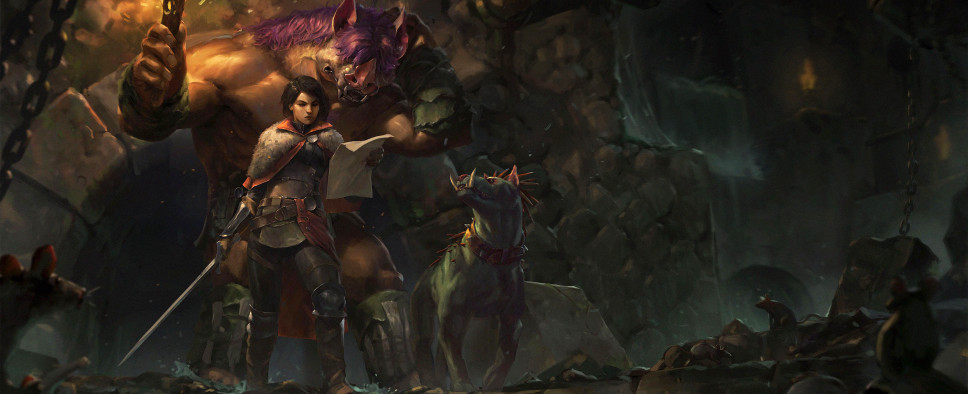 Fell Seal: Arbiter's Mark, 6 Eyes Studio and 1C Entertainment's Final Fantasy Tactics-inspired RPG that we first heard about roughly a year ago, is now live on both Steam and GOG. You can currently purchase the game for $25.49 or your regional equivalent and get your fill of fantasy storytelling and tactical turn-based battles.

And if you'd like to see the game in action, you should check out this official trailer:
And then, you may be interested in reading some reviews that seem to all be quite positive. Have a look:

COGconnected 86/100:
Would I recommend Fell Seal: Arbiters Mark? Yes, I would. It has remarkable polish, gorgeous art and was simply a blast to play. I went in with low expectations but walked away grinning from ear to ear. If you are looking for a turn-based tactics game set within a stunning fantasy setting, Fell Seal: Arbiters Mark should be right up your alley.
Gaming Trend 95/100:
Fell Seal: Arbiter's Mark is easily one of the best tactical games I've played in recent memory. The fact that it was made by just two people is mind blowing. If you are a fan of Final Fantasy Tactics, Tactics Ogre, or games like Banner Saga, Fell Seal will scratch that itch. Just know going in that it might be a little bit before we get our next content fix.
Xbox Tavern 8.5/10:
Despite some slow combat and a few confusing plot points, Fell Seal: Arbiter's Mark offers a wonderful, intriguing, and wholly immersive turn-based RPG. The game's depth in regards to its class management and its party building is second to none, but its ability to remain almost grind-free in the face of this vastness is what truly shines through. Here, it's all about choice and strategy, qualities that many of its peers seem painfully unfamiliar with.
Culture of Gaming 9/10:
Games on Kickstarter usually get a bad wrap when the final product comes out, but thankfully, Fell Seal: Arbiter's Mark does a fantastic job in its execution. For those who enjoy Tactical RPGs, you will get plenty of mileage here. For those who don't but are curious, it serves as a welcoming first step.

The game did get to me at times as I did my best to manage the units as best as possible, but I'm glad I could check it out. A fantastic game I would easily recommend to anyone who is looking for a nice game to play and enjoy with an engaging story and seemingly endless possibilities.
Niche Gamer 9.5/10:
Fell Seal: Arbiter's Mark has earned the high praise I give it. Nearly every criticism I have towards it is a nit-pick, or comes down to personal taste. This is exactly what I have been looking for, and I think fans of this sub-genre will be to. It practically fell from heaven.