Hits: 3025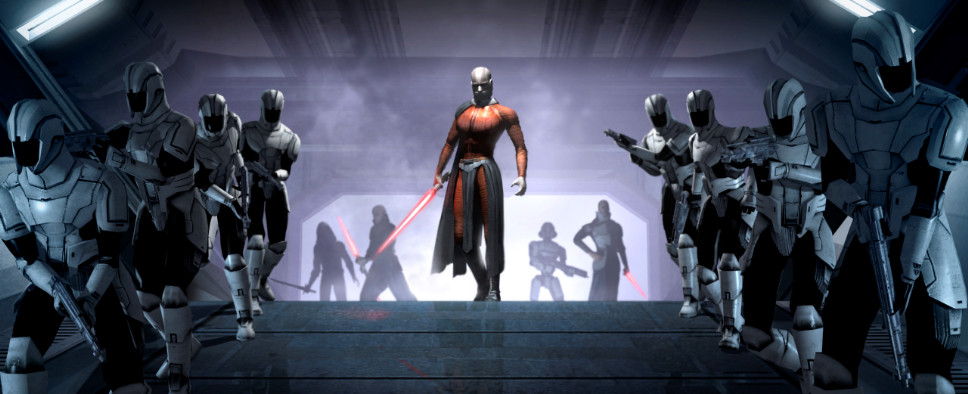 A few days back, we got a chance to learn about Obsidian Entertainment's early concepts for a potential Star Wars: Knights of the Old Republic sequel. And now, thanks to the folks over at Game Informer spotting an MTV News interview with Lucasfilm's president Kathleen Kennedy where she admits that something The Old Republic-related is currently being developed, that potential sequel doesn't seem that much of a stretch anymore.

Now, admittedly, even if this mysterious project ever sees the light of day, there's no guarantee that it will be a new Knights of the Old Republic RPG and not some other game or even a TV show, so you should probably temper your expectations.

Check out the link above for the full thing, but here's a snippet:
At this year's Star Wars Celebration, MTV News' Josh Horowitz interviewed Lucasfilm's president Kathleen Kennedy, and asked her if Knights of the Old Republic was something they were considering for the future. "You know, we talk about that all the time," Kennedy said. "Yes, we are developing something to look at. Right now, I have no idea where things might fall, but we have to be careful that there is a cadence to Star Wars that doesn't start to feel like too much."