Hits: 3378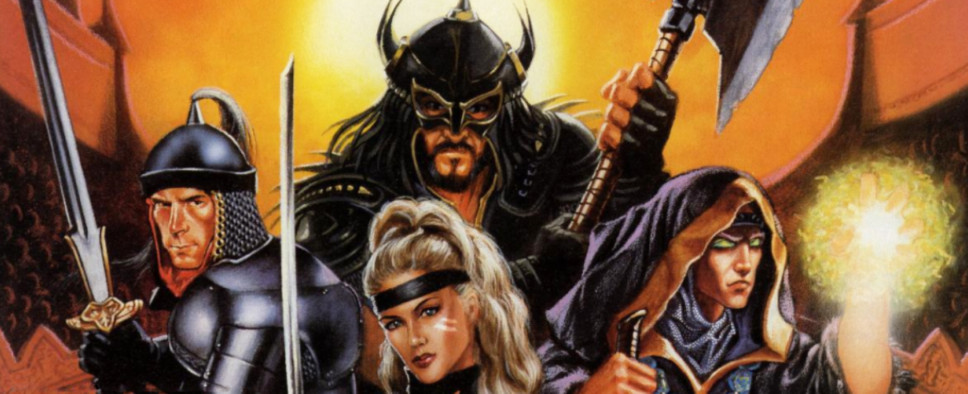 On March 25, 1994, Bethesda Softworks released The Elder Scrolls: Arena, the first title in their long-running The Elder Scrolls series. Today, the series celebrates its 25th birthday, and as a result you can get your hands on a bunch of free The Elder Scrolls-related stuff and enjoy some fairly reasonable discounts. The main promotion is time-sensitive and allows you to get a free copy of The Elder Scrolls III: Morrowind. You can read more about the promotions here, check out the upcoming events schedule here, and read all about The Elder Scrolls Online-related stuff here.

Some additional information:
GIVEAWAYS & SPECIAL OFFERS!

These gifts and promotions are our little way of saying thank you for all the years of support:

The Elder Scrolls III: Morrowind — Log in or sign up on Bethesda.net to redeem a free PC copy of Morrowind with the code TES25TH-MORROWIND. Act fast – this offer is only available March 25! Visit here to redeem.
The Elder Scrolls Online — Begin the Season of the Dragon and unleash winged terror upon the land of the Khajiit in the Elsweyr Prologue - available today for all players for free! Don't have the game? The Elder Scrolls Online will also be free to play March 28 – April 3!
The Elder Scrolls Legends — Spiff up your deck with this special bundle available to all players! Log in to The Elder Scrolls: Legends and get your limited 25th Anniversary card back and three card packs!
The Elder Scrolls V: Skyrim Special Edition — Log in today and receive the Nordic Jewelry Creation for free!

SAVE BIG!

In addition to giveaways, we're also offering sales on several past titles and content:

The Elder Scrolls Series — Whether you're revisiting classics or catching up on the series' history, check out these discounts on our catalog of beloved Elder Scrolls games.
The Elder Scrolls: Legends — Take your deckbuilding to new heights and save with our 25th Anniversary bundles - including Legendary Packs - available for a limited time only.
The Elder Scrolls V: Skyrim Special Edition — The largest-ever creation bundle is on sale now. Make the world of Skyrim bigger – for less!

AND MORE!

That's not all! We've got other plans in store to take advantage of this special occasion:

Check out our Elder Scrolls 25th Anniversary panel at Bethesda Game Days in Boston on Friday, March 29, featuring Todd Howard, Matt Firor, Pete Hines, Rich Lambert, Emil Pagliarulo and Matt Grandstaff. Plus, keep an eye out for our livestreamed panels for The Elder Scrolls Online and The Elder Scrolls: Legends for exciting updates on the future of these games! Learn more about Bethesda Game Days here

We're also bringing fans a collaboration with Aslin Beer Company to quench your thirst for adventure (and quality pints.) This special promotional beverage will be available Saturday, March 30 at Downtown Crown Wine and Beer in Gaithersburg, MD and Dominion Wine and Beer in Falls Church, VA. Act fast – quantities are limited!

Finally, commemorate this special The Elder Scrolls milestone with your own limited-edition 25th Anniversary merchandise, available now at the Bethesda Gear Store.

To all our fans who let us into their homes, their hearts and their imagination, we thank you for 25 years of adventures and inspired stories we've shared together in Tamriel, with many more to share on the horizon – as the Scrolls have foretold!