Hits: 1048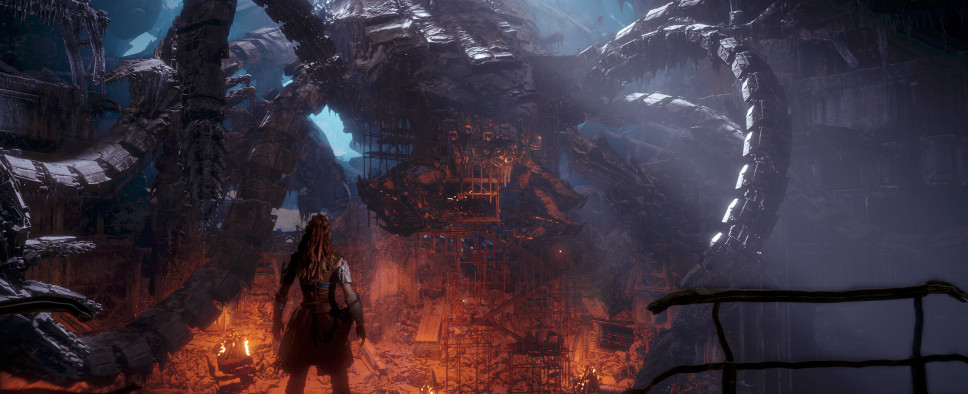 Guerrilla Games released their PlayStation 4-exclusive open-world action-RPG Horizon Zero Dawn on February 28, 2017. Now, two years later, this developer post on the official PlayStation blog celebrates the second anniversary since the game's release by letting us know that over 10 million copies of Horizon Zero Dawn have been sold so far. It also shares a few little-known peculiar facts about the game. Here are a few examples:
It's hard to believe that two whole years have passed since we released Horizon Zero Dawn. When the game launched on February 28, I was attending GDC and counting down the minutes with a group of fellow Guerrillas and Shuhei Yoshida. Early feedback suggested that we had something special on our hands, but we never suspected that we'd still be receiving daily messages of appreciation from our players in 2019.

And yet, here we are, already well over 10 million copies sold worldwide; the idea that we were able to bring Aloy's journey to so many players is astounding. We've been deeply moved by the enormous amount of fan creations you've posted online, as well as the heartfelt letters you've sent sharing your favorite moments from Aloy's journey.

To celebrate both milestones, I'd like to share something as well: a list of peculiar details from the development of Horizon Zero Dawn that you may not have heard about before. Some of the items on this list were born of necessity, others came about through serendipity — but each proved instrumental in shaping the game.

Pilot Program

Prototyping on Horizon Zero Dawn's gameplay elements began in 2010, at a time when most of the studio was still putting the finishing touches on Killzone 3. In the earliest prototypes, the team didn't have an in-game model for Aloy because her character was still under development. Instead they used the model for Jammer, the Intruder pilot from Killzone 3.

About Face

It proved quite a challenge to find the right facial model for Aloy – until Conversation Director Jochen Willemsen came down with a bad case of the flu. While recovering at home he saw a movie starring Dutch actress Hannah Hoekstra on TV, and immediately knew he'd found the face of Aloy. Within minutes he was on the phone with the studio and the rest, as they say, is history.

Toy Brick Raptor

The first machine that the development team designed and finished was the Thunderjaw, a fierce Tyrannosaur-like monstrosity. However, during the gameplay prototyping phase the Thunderjaw looked like a children's toy made from brightly colored plastic bricks. Each color-coded 'brick' represented a different part of the machine that could be targeted or shot off.