Hits: 906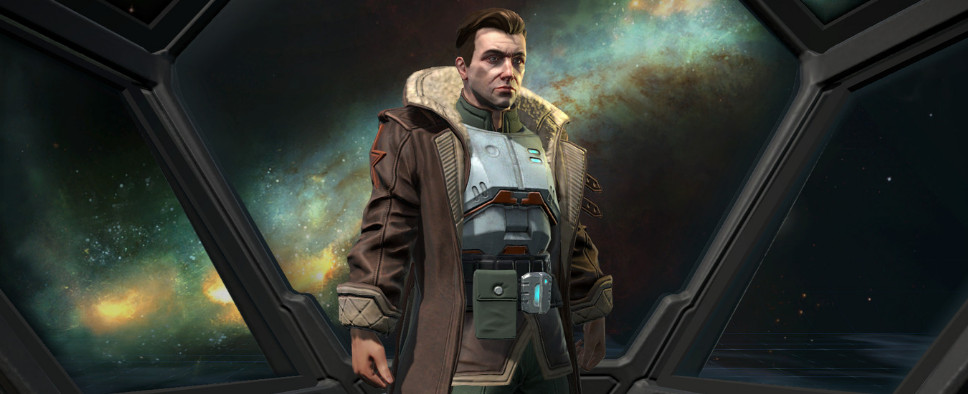 Paradox Interactive and Triumph Studios announced the release date for Age of Wonders: Planetfall, a sci-fi take on Triumph's long-running Age of Wonders series. Barring any last-minute delays, the game should be going live on August 6, 2019. And if a sci-fi 4X game with tactical turn-based battles and some RPG elements sounds like something right up your alley, you can already pre-order Planetfall from its official website and enjoy some early-bird bonuses and special offers.

There's also this new story trailer:
Some additional details:
STOCKHOLM - Feb. 19, 2019 - Paradox Interactive today announced new details for Age of Wonders: Planetfall. The upcoming sci-fi strategy game and series successor from Triumph Studios, Planetfall is coming to PC and consoles (Playstation®4 and Xbox One) on August 6, 2019 for $49.99 MSRP. The Deluxe Edition will run $59.99 MSRP, and the Premium Edition will be available for $89.99 MSRP. Pre-orders are available now, with a stately slate of early-bird bonuses and special offers, including custom cosmetic packs and an exclusive scenario planet full of aliens.

Deluxe Edition Content:

Bravado Bundle Cosmetic Pack - Nothing says "We're here to rebuild society in our image" like a really boss bandana.
Spacerpunk Cosmetic Pack - Your style won't conform to the rules of a fallen galactic society!
Infested Worlds Scenario Planet - Survive in a world overtaken by alien flora and fauna dominated by Kir'ko factions!

Pre-Order Bonus (for all editions):

Paragon Noble Cosmetic Pack - Bring fashion and flare to the final frontier!

Premium Edition Content:

Age of Wonders Planetfall: Premium Edition includes both the Deluxe Edition Content and the Season Pass, which gives players access to three upcoming expansions and a platform-specific instant reward.

In Age of Wonders: Planetfall, players will explore the remnants of the Star Union, once a vast empire connecting thousands of worlds, but its people have been left isolated and stranded following the Collapse. Hundreds of years later, separation has turned siblings into divergent factions, out to rebuild the world as they see fit.

It's official – the countdown clock is ticking! We can't wait to deliver this experience to fans, and are hard at work prepping Age of Wonders: Planetfall for primetime," said Lennart Sas, CEO of Triumph Studios. "It's a massive project, but I'm confident in our team, and know that players are going to love this game."

Emerge from the cosmic dark age of a fallen galactic empire to build a new future. Build an empire with one of six unique factions, ranging from the militant Vanguard to the dinosaur-riding Amazons and the cyborg-zombies of the Assembly. Progress through each faction's missions using wits, military strength and diplomacy, exploring planetary ruins and encountering other survivors as the history of a shattered civilization unravels. Fight, build, negotiate and technologically advance a path to utopia in a deep single player campaign, on random skirmish maps, and against friends in multiplayer.