Hits: 873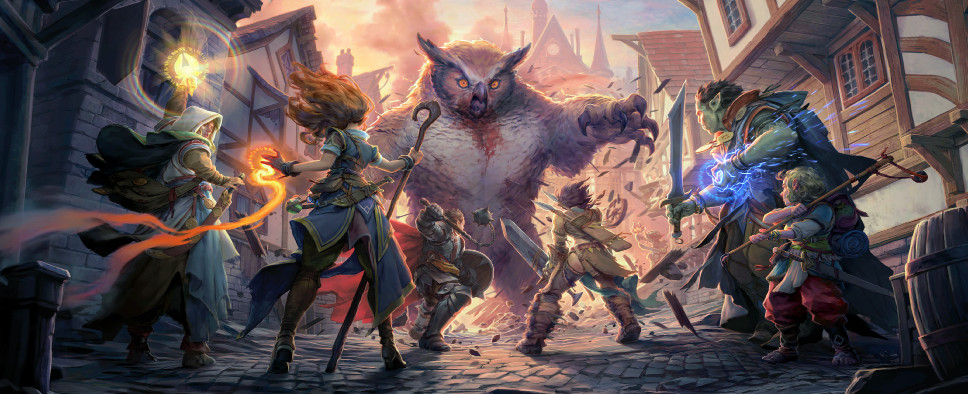 If you're one of Pathfinder: Kingmaker's Kickstarter backers eligible for physical rewards, you should check out the latest update that explains the reasons behind the recent shipping delays and shares a helpful shipping issues-related FAQ. And as a bonus, you can check out this Collector's Edition unboxing video:
A few paragraphs from the update:
Dear Pathfinders,

First things first: we are finally reaching the end of our shipping campaign! This week we've shipped the last batch of regular boxed editions - around 200 copies. As for Collector's editions, there are about 300 of those left. Our estimate is that 99% of all physical rewards should arrive to their rightful owners in about a month, with the majority arriving in two weeks. If you suddenly realized that you had purchased a regular or Collector's boxed edition and forgot to give us your address - no worries, we'll send you your stuff! More on that later.

We are deeply sorry that it took us so long to deliver your physical rewards. Even though we knew that manufacturing and international shipping are quite complicated affairs and did our best to plan accordingly, we were unable to anticipate some of the pitfalls, and as a game developer, we didn't have a person on board who had the necessary experience to warn us in advance.

Another reason for this delay was that some of our manufacturers were unable to meet the deadlines that we had initially agreed upon. We do not wish to shift the blame on anyone - it was an otherwise perfectly productive and harmonious relationship, and we should have planned in more time for such a turn of events. Still, we have to admit that this didn't exactly help things out either.

Finally, a whole host of problems came about because we weren't shipping from Europe or North America. To our knowledge, we are the first Russian studio to offer extensive physical rewards on Kickstarter, and in a way, we had to break new ground, dealing with unique customs and international import law issues along the way.