Hits: 969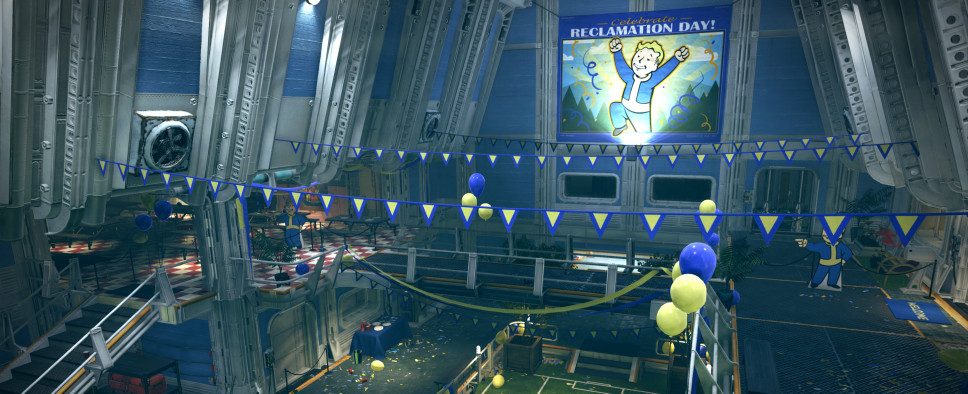 If you'd like to know what's going on with Fallout 76, then you should check out this article on the game's website. The article goes over the planned changes the upcoming patch will introduce to the game, covers exploits and those who abuse them, talks a bit about in-game events, and briefly mentions the upcoming PvP-focused game mode.

An excerpt:
WANT TO HELP US SHAPE IN-GAME EVENTS?

As we've stated time and again, your feedback is crucial to making appropriate changes and improving the overall player experience. This week we'd like to hear your thoughts specifically on in-game Events. Specifically, aspects of Events that you really enjoy and want to see us double down on, and areas we can improve.

Please share your feedback in our forums here or join our friends at Reddit to let us know what you think. Some of our biggest questions include:

Which events do you feel are most rewarding to you?
Which events do you not care about doing or dislike? Why?
Which events do you prefer to play in a team vs. solo? Why?
What types of events would you like to see in the game?
How do you join events? Do you fast travel? Do you go to a location expecting to start an event?
How would you feel about bonuses for completing a daily or weekly event?

Because players come into Events at various stages in time, another thing we're talking about is how to provide you with a greater sense of the Event's current status. We know it can be disheartening to spend your hard-earned Caps travelling to a location – only to discover upon arrival that the Event has already concluded. We're still working through this to come up with a resolution. Providing your feedback to our questions and any further information you'd like to share on Events will help us come to a better solution to any frustrations you may be having.

Because we're getting more and more of the launch bugs addressed, we expect our Inside the Vault features to focus more on quality of life improvements and new/free content arriving in the game.

A LITTLE DOWN THE LINE

(UPDATE): We've received questions about our new mode and want to clarify that this mode will be playable separately – it will be a new option accessed from the Main Menu. This mode will be designed for fans that want a more hardcore PvP experience. The rules of PvP as they currently are in the game are not changing outside of the new mode.

You may recall late last year we mentioned we're working on a new way of playing the game that removed PvP restrictions. While we're still doing some tweaking and adding, we thought we'd give you a little more info to go on. Think it of it like playing the game you're playing right now, but with no PvP rules. We want to introduce significantly more tension, drama, and consequences with every encounter with another human player. We'll go further into this new mode next week.

We'll also have more to share on other new content and features soon. While it's a little early to give specifics, we can tell you that our first major content update will roll out over several weeks, consistently adding new activities to keep the world feeling fresh and ever-changing!