Hits: 1778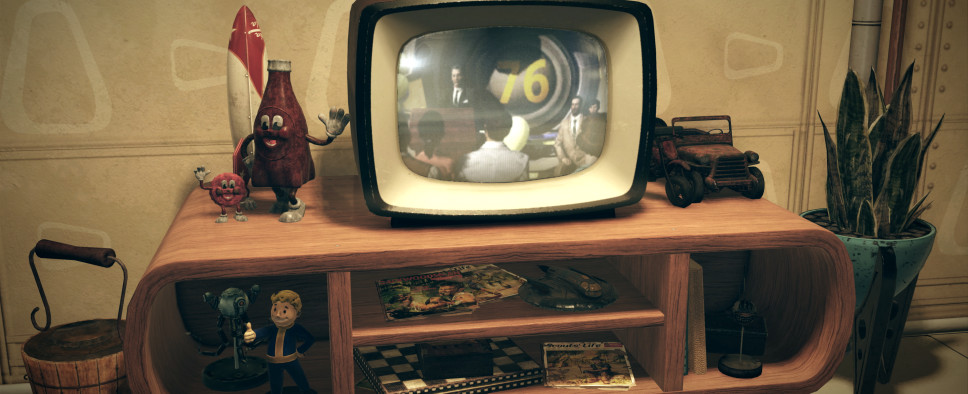 With 2019 almost upon us, the team behind Fallout 76 brings us this development update that talks about the upcoming patches for Bethesda's multiplayer take on Fallout. These patches will address a number of bugs, deal with some balancing issues, and introduce a new PVP-friendly game mode.

On top of that, according to this official tweet, those of you who played some Fallout 76 this year will soon be able to claim a free copy of the "Fallout Classic Collection" bundle that contains Fallout, Fallout 2, and Fallout Tactics. Check it out:
And here are a few paragraphs about the future updates:
2018 is coming to a close, but we're excited to share a little more with you about what you can expect in 2019. Today's hotfix was the last planned update of the year, but we are still actively investigating and addressing issues and listening to your feedback. In January we'll be back with more updates and news on what new content we're excited to share with you.

A LOOK AHEAD TO 2019

Our sights are set for future updates. In mid-January, we will be releasing another patch that contains many fixes, including fixes for the Lever-Action Rifle reload animation, some perk cards, and we're dealing some crowd control at the Whitespring by implementing a fix for the robots duplicating on the resort grounds. Full patch notes will be available at a later date that covers all the fixes featured in this update.

We understand that sometimes the patch notes themselves aren't enough, and you want to know why we're making certain balance changes or adjustment. Beginning in 2019, patch notes will include some brief thoughts from our developers that hopefully gives the community more insight into the changes we're making and why.

We're also hard at work on a new mode where you can work together, or not, without PVP restrictions. We're already having fun playing it at the office and we're hopeful to roll it out to all of you sometime in the first quarter of the year.

This is just the beginning of new content and continued updates. We'll have a lot more to share throughout 2019.
And if you're interested in some festive Fallout 76-themed screenshots, you can find a bunch of those here.