Hits: 1052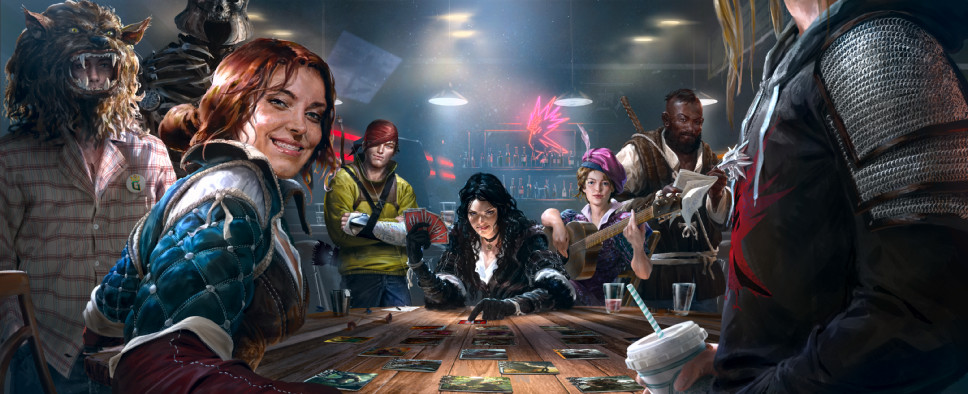 If you're in a mood for some collectible card games or even an RPG with card-based battles, and you prefer to do your gaming on either a PlayStation 4 or Xbox One, you'll be pleased to know that CD Projekt RED's CCG Gwent: The Witcher Card Game and its standalone RPG expansion Thronebreaker: The Witcher Tales are now both available on current-gen consoles.

Here are a few paragraphs about Gwent's console release:
Updated version of GWENT: The Witcher Card Game is now live on PS4 and Xbox One!

Check out the overview of changes, including new features, mechanics and cards, on a dedicated website.

To celebrate the full release of GWENT on PS4 and Xbox One, we've prepared a special Launch Celebration Pack containing:

24 kegs — with 5 cards per keg, this makes for a total of 120 cards!
1 Legendary card — choose out of 3 Legendary cards!
500 Meteorite Powder — perfect for transmuting cards into their Premium animated versions!
5 Arena tickets — gain immediate access to GWENT's Arena Mode!

Launch Celebration Pack can be purchased by console players up to 5 times per account.

Good luck and have fun!
And a bit about Thronebreaker:
Thronebreaker: The Witcher Tales is now available on PlayStation 4 and Xbox One! The game can be purchased right now on the Microsoft Store and PlayStation Store, and comes packed with digital goodies (click here for details). The game is also available on GOG.COM and Steam.

Thronebreaker is a role-playing game set in the world of The Witcher which combines narrative-driven exploration with unique puzzles and battles. You can find out more about the game on www.witchertales.com.