Hits: 1711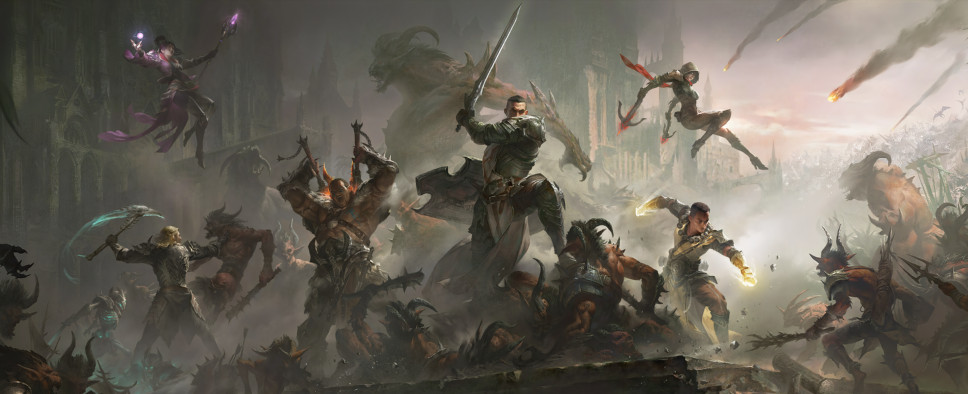 In the wake of the recent Diablo: Immortal announcement that didn't sit well with the series' fans, Kotaku's Jason Schreier reached out to a number of anonymous Blizzard Entertainment developers in order to talk about the beloved series of action-RPGs, its roots, its future and its current state.

And while none of it is official information, the resulting article does mention quite a few curious tidbits of insider information, including a canceled Diablo III expansion, a scrapped idea to make Diablo IV a Dark Souls-styled game, an in-development Warcraft version of Pokemon Go, the Chinese roots of Diablo: Immortal, and more.

If you're interested in the Diablo franchise and Blizzard in general, you should definitely check the article out. A few sample paragraphs:
In the coming months, Blizzard's Team 3 would do two things. The developers, who needed something to work on now that Hades was no more, put together downloadable content for Diablo III called Rise of the Necromancer, a character class add-on that the team hoped would satiate fans who were desperate for more Diablo. And some of them started working on a project code-named Fenris.

Fenris is, all of our sources have confirmed, the current incarnation of Diablo IV. Blizzard's Team 3 has been working on this version of the game since 2016, and some who have seen it say they're optimistic about the direction. "[Design director] Luis [Barriga] has a very strong vision for that game," said a former employee, "one that a lot of people are excited about at Blizzard."

One key part of that vision is the art direction. During development of a game, many studios use what they call "pillars"—mantras that help define the game's goals so that everyone on the team is on the same page. For Fenris, one of those pillars is simple: Embrace the darkness.

"There's a lot of people who felt like Diablo III got away from what made Diablo Diablo in terms of art style and spell effects," said a current Blizzard employee, adding that Fenris is aiming to look more like the beloved Diablo II. Said another: "They want to make this gross, make it dark, [get rid of] anything that was considered cartoony in Diablo III… Make what people were afraid of in Diablo II, but modern."

Fenris is still early in development, and likely won't be out until 2020 or later, so it's safe to say that many decisions made by the team today will change over time. (We don't know if it's PC-first or planned for simultaneous launch on PC and consoles, and in fact, the team may have not yet made that decision.) One ongoing conversation, for example, has been whether to keep the isometric camera angle or use the over-the-shoulder third-person view that was prototyped for Hades. Recent builds of the game have been isometric, like previous Diablo games, according to three people familiar with Fenris, but questions remain over whether that should change.