Hits: 3264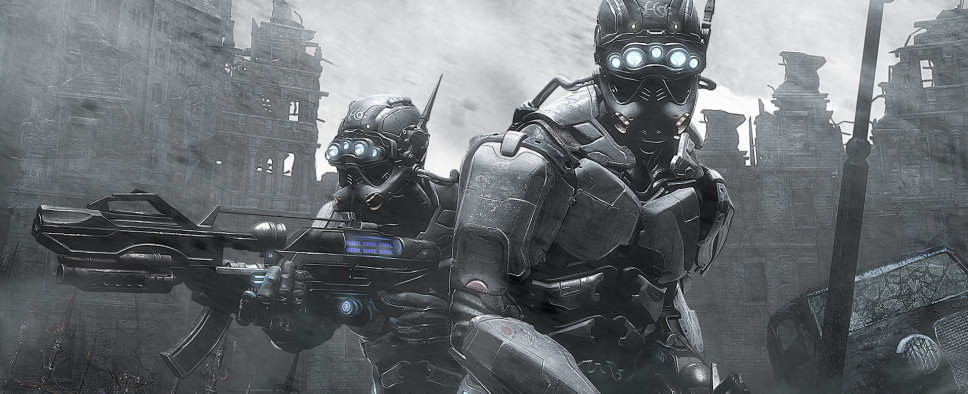 If you're looking to shoot some demons while roaming the post-apocalyptic streets of London, you can now purchase Hellgate: London on Steam for $9.74 or your regional equivalent (including a 25% launch week discount). This new release is brought to us by HanbitSoft and offers a single-player Hellgate experience without a cash shop or microtransactions present in the Korean online version of the game. You can check out this Steam announcement for additional details on how the game was adjusted for single-player. Have a look:
Heroes,

We are happy to introduce Hellgate: London Single-Player on Steam.

We would like to thank all of you for your patience. Revival of the Hellgate: London would have been impossible without your support. We wanted to provide an easy access to Hellgate: London on Steam and bring back memories of the game.

Hellgate: London Steam Version includes several modifications, which make it more exciting and interesting for both players holding a DVD-TITLE of the Hellgate and those who enjoyed Hellgate Global.

In order to make the gameplay easier we made several changes in levels of difficulty:

Reaching levels 20 to 50 became 3 times faster.
Effectiveness of Magic Chance acquired by hunting monsters improved by 2 times.
Champion-class monsters appear more often.
Decreased difficulty of Nightmare and Hell modes.

Game features

[Character]

Maximum Level 55
Ability to acquire Expertise Skill through Rank Level System.
Ability to use all equipment and skills classified by 6 classes.

[Scenario]

Main Scenario includes more than 60 quests.
More than 300 kinds of Normal Quests that support character growth and various rewards.
Variety of maps (London, Stonehenge, Second Attack, Abyss)

[Items]

Over 1000 equipment items and 500 unique weapons and armors
Ability to acquire items in the Gamble Shop.
Item Upgrade System (Added Equipment Item Upgrade features)

Gameplay Essential items (Can be purchased with palladium obtained by hunting monsters)

Auto analyzer, Auto dismantler, Resurrection scroll, Rader Device
Retraining items (Attribute, Skill, Expertise skill)
And here's a bit on when you can expect some additional Tokyo content for the game:
Heroes,

This day has come! We are happy to announce that HELLGATE:London is finally released! Once again, we want to extend our thanks for all the attention and love you have been showing for past 3 weeks.

As the game is out, we have one more announcement to make. We hope for your kind understanding on this matter.

As it was mentioned before, HELLGATE: London Steam Version has the latest update client of the Tokyo Version, which has all improved UI / UX / Content.

However, due to internal circumstances, Tokyo content is temporarily unavailable in order to provide you with a smooth gameplay. Once stability of the Tokyo Main Quest is settled, you will receive a notice for FREE UPDATE. Until then you can still enjoy playing London, Stonehenge, Second Attack and Abyss maps.

*In addition to what has already been mentioned, game doesn't contain cash-shop or mictrotransactions. Items can be purchased with palladium obtained by hunting monsters. Further update of the Tokyo Map will also be available at no charge.

We sincerely apologize for any inconvenience this may cause and appreciate your prompt attention to this matter.

Thank you,
HanbitSoft
But if you're interested in playing the game with your friends, it looks like you'll have to wait for the unofficial London 2038 mod.