Hits: 870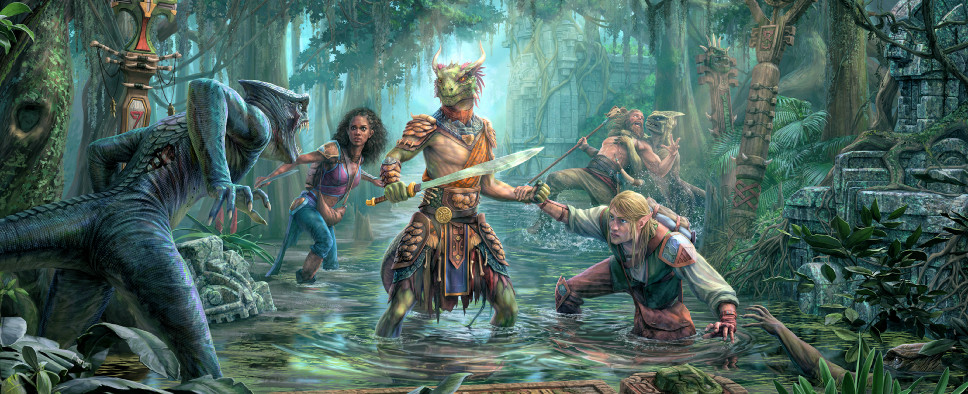 The Elder Scrolls Online's Argonian-themed Murkmire DLC and its accompanying free update for the base game are now live on PlayStation 4 and Xbox One, after launching on PC a few weeks back. The updates take the players on a treasure-hunting journey through the Black Marsh and introduce a brand new zone, quest line, 4-player arena, and a heap of miscellaneous quality of life improvements.

Here's the official trailer:
And a quick overview of the new stuff:
Venture into the deep swamp and experience Argonian culture like never before in Murkmire, The Elder Scrolls Online's newest DLC game pack.

Discover this new adventure and zone in addition to the free Update 20 base-game patch!

We are thrilled to announce that the Murkmire DLC game pack and Update 20 base-game patch are now live on all platforms, including PlayStation 4, Xbox One and PC/Mac.

This new DLC game pack and update brings the following additions to ESO:

A new zone to explore: Murkmire
A new main story quest line
A new 4-player arena: Blackrose Prison
Destructible bridges and Milegates in Cyrodiil
Quality-of-life improvements to the Housing Editor
…and many more changes!

This new DLC is available free for all current ESO Plus™ members or can be purchased with crowns from the in-game Crown Store. In addition, Murkmire will be available as a Daily Reward during the month of November. The Update 20 base-game patch is available free for all ESO players.