Hits: 748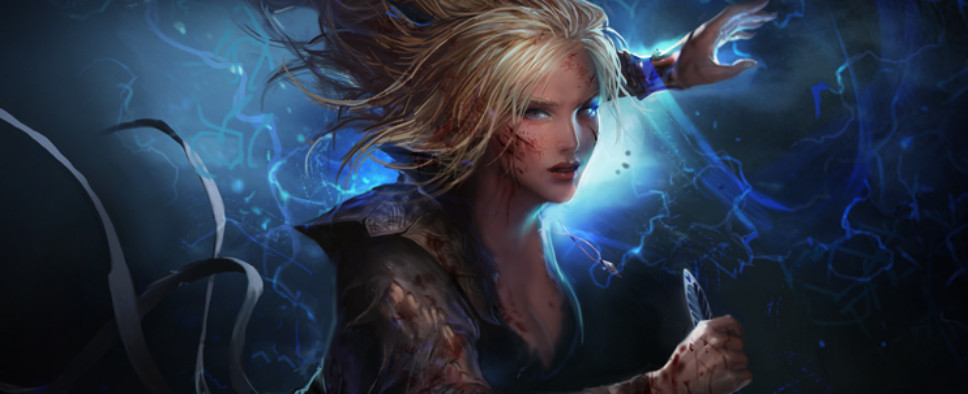 Grinding Gear Games released their free-to-play Diablo-inspired action-RPG Path of Exile five years ago, on October 23, 2013. In order to acknowledge this fact, the developers have put together this post reflecting on what the game is, what it means to them, and where it's heading. Check it out:
Today marks Path of Exile's five year anniversary since our full release in October 2013. During this time we've released hundreds of updates including 16 expansions. Anniversaries make us sentimental, so we've spent some time thinking about what Path of Exile is all about. We wanted to share our thoughts.

Path of Exile started simply as an idea - one that was driven by the desire to play a game that didn't currently exist. It became a collection of ideas that culminated in a plan that set everything in motion.

Path of Exile is a project. A collection of people rise each work day and head to the studio where they spend a portion of their time contributing to this project. They put their inspiration, experience and determination into making each part of Path of Exile come together. Path of Exile is what they talk about when friends and family ask them what they've been up to and what they've been doing with their time. Every person who works here has probably at some point excitedly told someone they care about, "I got the job!" and then proceeded to try to tell that someone about what Path of Exile is, before realising it's been an hour and you're still just explaining how skill gems work.

Path of Exile is a pastime. It's where a group of gamers gather together. Every time you log in you've come from a unique place and a unique time. Maybe you had a long day and you're looking to escape. Maybe your day was exciting and you're racing online to tell your Path of Exile friends about it. Maybe you took a cheeky day off work just so you could relax and kill some monsters. Maybe your day was not notable at all, but one of many medium days strung together and all you're looking for is to become immersed in the deep world of Wraeclast. Wherever you've come from, whatever your day has been like, when you log into Path of Exile you contribute to making it what it is.

Path of Exile is a community. This collection of people who come together to play Path of Exile as their pastime form a community. As you share ideas, thoughts, triumphs, and losses, you form a unique group that cannot be replicated elsewhere. Like any community, it always shows you a reflection of yourself. Whatever excites, challenges or stirs you in any way shows you who you are. Communities are a source of growth. It has been remarkable to watch as friendships form over time and ideas or resources come together as a collective.

Path of Exile is a muse. Throughout the years we've received countless emails from Path of Exile players asking us how they can learn the skills to join the Grinding Gear Games team and contribute to what we do. It has been humbling to know that the project we've been working on has encouraged others to consider that this might be the industry for them so that they can continue to perpetuate a cycle of ideas, projects and communities.

Path of Exile is a future. Although anniversaries give cause to reflect, they also give cause to look forward. As we continue to work and grow, so does the community. Due to your support, we are able to look ahead at the future with optimism. With Content Update 3.5.0, ExileCon, 4.0.0 and beyond on the horizon, we look forward. We look forward to new ideas, new team members, new community members and new experiences. Sometimes life gets difficult -- this is true for anyone -- and having a reason to look forward can be a quiet, unspoken blessing.

Whether you started recently, or you've been with us since the beginning, thank you so much for joining us on this journey and in this place and time. Your presence is noted and appreciated. We are so grateful for all of your support. It allows us to both reflect on a rich past and look forward to an exciting future with you. Happy anniversary!