Hits: 1008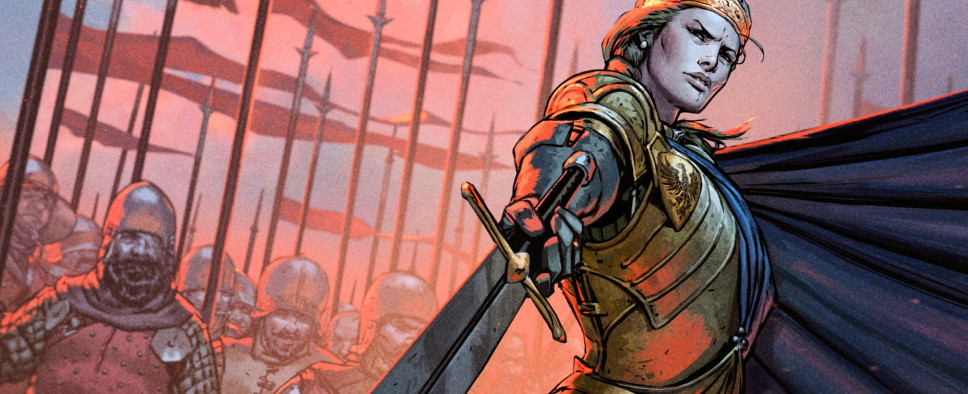 We are now just a few days away from the upcoming October 23, 2018 PC release of CD Projekt's standalone Gwent-based RPG Thronebreaker: The Witcher Tales, and so we get a brand new official gameplay trailer that tells us what to expect from this curious CCG/RPG experiment. Check it out:
And on top of that, we can also check out a number of early reviews that all seem to be fairly positive:

PC Gamer 81/100:
Thronebreaker's scenario variety is the crucial final element that makes it feel like time well spent, even as I approached the 30-hour mark. It's too light on systems to be a fully fledged RPG, and too unbalanced to be robust and challenging card game. But through a great story, surprising, enjoyable encounters, and a new spin on The Witcher's world, Thronebreaker carves out a niche that's well worth your time.
PCGamesN 7/10:
If you're looking for an in-depth card game then Thronebreaker is probably not for you. There are some great ideas hidden just under its surface, but I find its take on Gwent simplistic. Fans of The Witcher and its bedrock of interwoven stories, however, are brilliantly catered for. It's not the deepest RPG, but Meve is an excellent choice of main character – a powerful and devoted matriarch the likes of which we don't see enough of in games. That said, Thronebreaker's greatest success is its supporting cast. Brilliantly drawn and superbly voiced, each one oozes personality, meaning even this pared-down Witcher experience teems with the same sense of life as its predecessors.
Eurogamer Recommended:
Those initial concerns I had about Thronebreaker have vanished. Thronebreaker has proven a card game can be gripping, entertaining and powerful in a way I hadn't realised was possible. It's CD Projekt Red going above and beyond again - pushing things to another level with lavish care, attention and talent. Thronebreaker isn't a blockbuster, but it has the heart of one. I am smitten.
VG247 Scoreless:
Thronebreaker: the Witcher Tales fits perfectly into the Witcher universe, bridging the gap between The Witcher 2 and 3 and elaborating on its already substantial lore. Many of the characters and references you may recognise from the games, novels or comics, and of course, there are a few familiar names and faces that appear to link the games together.

For those who haven't read the books yet, Thronebreaker would be your first port of call to get a taste of what they're like. If I were to suggest that you play The Witcher games in order, Thronebreaker would be one of the first titles on that list as it helps set the stage for Geralt's adventures as well as give fans a greater understanding of the wider Witcher world.

So, what would you say to a little game of Gwent?