Hits: 699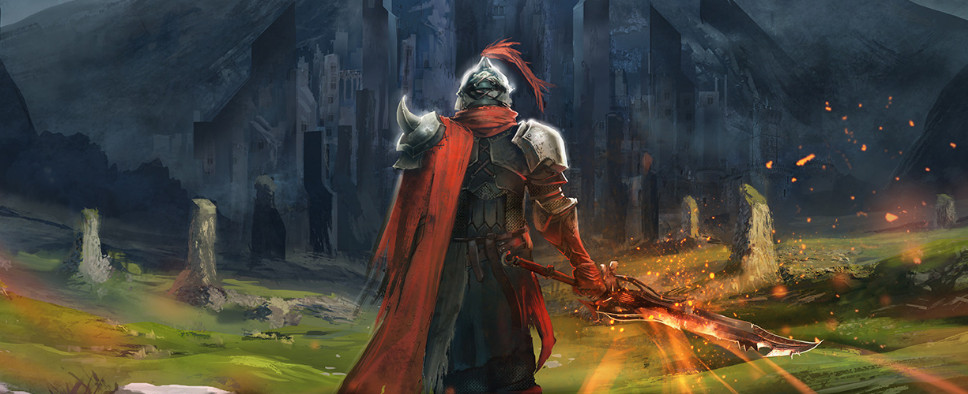 SolarFall Games' intriguing action-RPG Wolcen: Lords of Mayhem will be going into technical beta in just a few days, on October 11, 2018. And the latest Kickstarter update outlines the kind of content we should expect the beta to have, including new and revamped skills, new item modifiers, a basic version of multiplayer, and more. There's also this short gameplay video:
An excerpt from the update:
Beta content

As explained in the last news, the Beta transition will be handled in 2 phases of testing before we release it for everyone. The goal of these tests is to experiment the brand new content we prepared for you and ensure that the network and servers are handling it properly. Once the experience is stable and satisfying, we will release the Beta.

Phase 1 starts in a few days now, on October 11th, and we wanted to inform you regarding the content you'll be able to test for the first week of this technical Beta.

Weapons and armors

5 weapon types will be available: one-handed swords, bows, mage staff, two-handed hammer. We're also introducing the off-hand catalyst. The catalyst is a charm that will allow your character to cast spells while using a one-handed weapon. Dual-wielding will be available with one-handed swords.

On these weapons, you will be able to have 3 types of modifiers, it can be a generated affix, or you can add it through gems, providing you have a socket. Weapon modifiers deal elemental damages, it will impact your weapon combo and have a consequence on the overkill effect, depending on the element you use. For this phase, you will have Fire, Frost, and Poison modifiers.

You will also discover 3 new armors: light, medium and heavy armors for mages, rogues, and warriors, will be available.

Skills

For this phase, the PST will be deactivated. 6 revamped skills will be available, and each will have 4 AST improvements.

Frost Nova (now called Winter's Grasp) and Frost Meteor (now called Tear of Etheliel) will be available the way you know them. However, Anvil's Woe, Thunderstrike, Stings of Krearion and Wings of Ishmir are 4 revamped/new skills you will have the opportunity to discover during that phase.

The Active Skill Tree will offer you the possibility to improve these skills with various effects, umbra/rage cost reduced, range improved, more projectiles, damages improved, that's just a few examples of the improvements you can apply on your skills/spells.

[...]

Final Beta content

We have decided to remove the story from the Beta content(coming after phase 2) to make a pure Gameplay Beta. This will allow us to deploy the content in regular patches as we move towards the release of the game, and drive the Beta tests on a pure gameplay aspect. That way, you will have regular new features to experiment through time.

The Gameplay Beta will allow you to explore all the different environments of the Act I, without being driven by the story. An NPC will be available in Stormfall to allow you to travel through the different maps, and the enemies will be scaled to your level (or the level of the party leader if you're in Multiplayer).

Of course, we will tell you more about the Beta content, as we approach its release date.