Hits: 1191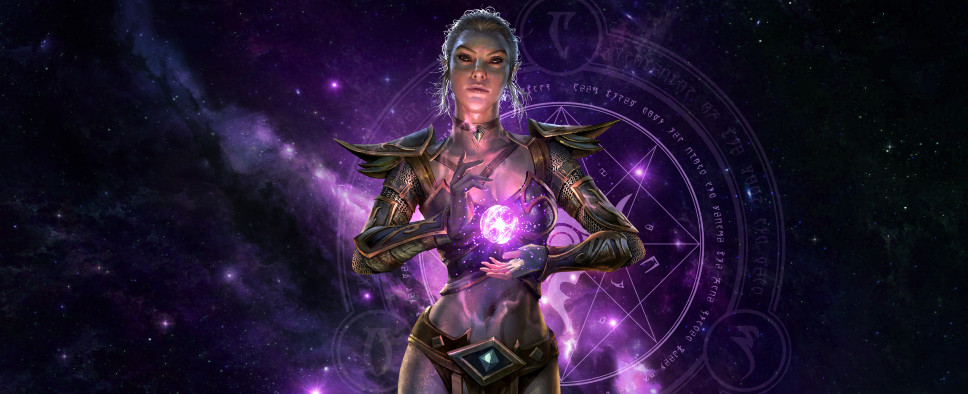 The new game client for Betheda's CCG The Elder Scrolls: Legends that was announced a while back should be going live today. And if you want to know exactly what to expect from this update, you should check out this post on the game's official website that offers a helpful FAQ. An excerpt:
We're thrilled to announce that The Elder Scrolls: Legends' refresh date is nearly upon us!

The long-awaited update to the brand new Sparkypants Studios version of Legends is set to arrive Tuesday, September 25. We appreciate the community's patience in the months leading up to this transition and assure you that every available moment was spent making sure the new version of Legends lives up to your expectations.

As Sparkypants rebuilt Legends from the ground up with all-new code, the magnitude of this update is immense. While we're confident you're going to love the final product, our goal is always transparency. To that end, we're tracking a list of known issues that we plan to address (see the FAQ below) in the first post-refresh patch, and we're under no illusion that additional snags or issues may arise when the new product is live. If you experience any of the issues outlined below – don't panic! We're already on the case and we'll update the community constantly along the way.

Be sure to follow our official Twitter account for updates. We will update everyone when Legends is back online and encourage everyone to jump in and play at that time! There will be a continuing effort to update and improve the game moving forward, and we greatly appreciate your feedback.

[...]

Update FAQs:

Q: What's included in this rebuilt version of Legends?

A: The entire client has been rebuilt from scratch. For players this means a new user interface, new gameboard, new and improved animations, increased gameplay speed, revamped card frames, new premium card animation and an improved tutorial experience.

For our players on mobile devices, this version also includes a significantly leaner mobile client. In addition to these changes, the update also allows us to deliver updates and changes faster than we've ever been able to. This is just the start for Legends!

Q: Will there be any downtime for this transition?

A: Yes. As this is the largest update in Legends' history, we are estimating a longer-than-usual downtime window of 24 hours for this update starting Monday, September 24 at 12:00pm ET.

During this time, players will be unable to access the game. If anything should cause a change to this estimation, we will update our players via our social channels.

Q: Will I have to download a new client to play Legends?

A: No, but you will have to download an update, just like with our patches in the past.

Q: Will the gameplay be different when the game comes back?

A: No! The gameplay of Legends is remaining identical; this transition focuses on the game's look and feel, as well as client optimizations that will allow us to add a lot of awesome new features to the game moving forward.

Q: Is all my progress going to be wiped?

A: No! This refresh will not affect your account progress, achievements or collection in any way. Everything you've earned or purchased before the refresh will still be yours in the new version of Legends.

Q: What about my progress in Ranked for the month of September?

A: When Legends comes back up, you will be at the same spot you were at the start of the downtime on September 24. The Ranked season will conclude at the end of the month as usual

Q: Are any cards being added or changed alongside this update?

A: This update will not be adding any new cards or changing any existing cards.

Q: How will the extended downtime affect daily login rewards?

A: All accounts will be set to the further possible rewards progress for that month when the game comes back online. This allows players the chance to continue earning – or even catch up on – daily login rewards for the remainder of the month.

Q: Where can I find a list of known issues?

A: We will be monitoring the release for any known issues, which will be detailed here.