Hits: 1017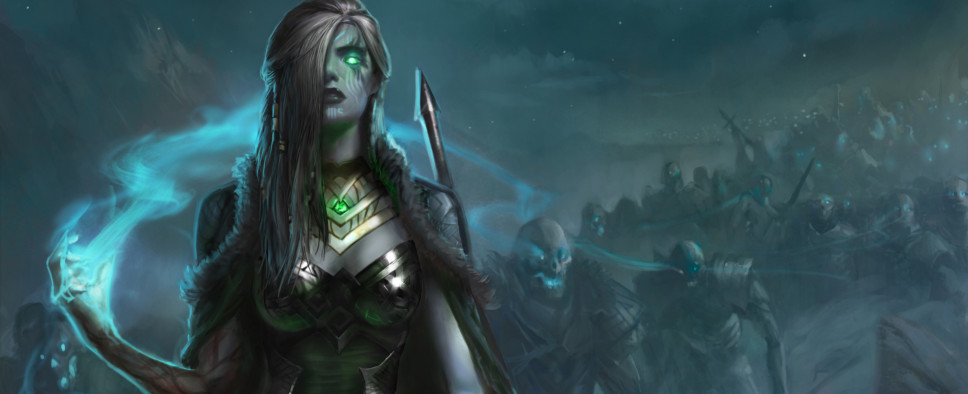 A few months back, Human Head Studios announced September as the Early Access release window for their upcoming open-world action-RPG Rune. However, this new post on the game's website informs us that due to the team's desire to incorporate some community feedback into the publicly available build, the game will now be entering Early Access sometime this winter. Here are some additional details:
The Human Head Studios team is committed to delivering the best version of Rune to Steam Early Access. Rune blends intense Action-RPG survival gameplay with savage PvP and PvE battles, and after undergoing a series of closed betas and gathering feedback from the community, we're confident we can make the game even bigger and better.

With a heavy axe and large mug of mead, we announce that the game will now launch this Winter.

Although we were close to the anticipated launch, there was feedback from the community that we felt needed to be incorporated prior to release. We're excited to continue to improve the game with the extra development time and still want continual input from the community through our beta tests. The most important goal is to deliver a game that is bug-free, balanced, deep and, most importantly, a massive amount of fun. Here's what the extra time allows us to do:

Greater god interaction: more player abilities, additional quests, narrative, and blessings and curses
Additional combat polish to player attacks and enemy abilities
Adding the female player character
Additional rebuildables (more buildings, structures, and shrines)
Rework the crafting system to have more diverse crafting recipes
More places to explore and more secrets to discover
Additional fierce enemies: Dragons, Sea Serpents, additional Giants, and some surprises

Community members who have pre-ordered the game before September 12 at 11:59 PM CDT will be guaranteed entry into all upcoming beta tests.

What comes next? Stay tuned to our social media channels, and our website, blog, and forums for more news and updates as we march toward launch.

Sharpen your axe, Vikings! Loki awaits, and the battle will soon rage on!