Hits: 1647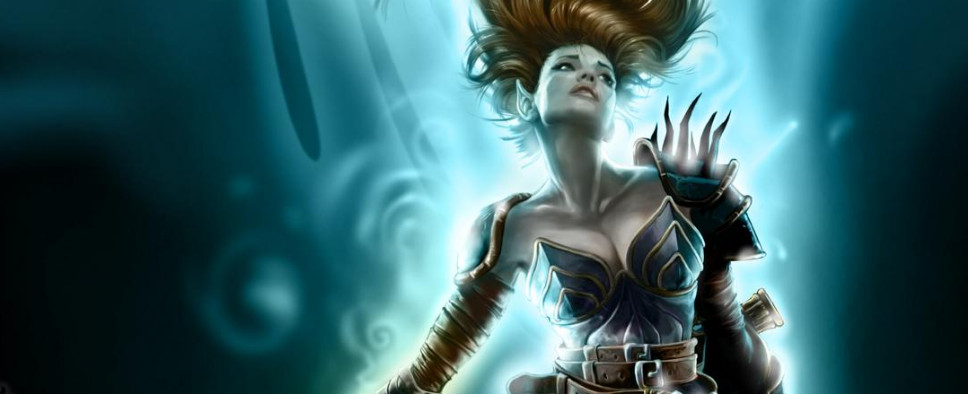 Call me naive but I honestly believed Beamdog was about to announce a new official D&D RPG at this year's PAX West. Instead, we got a voice and portrait pack, and a couple of livestreams (a developer panel starting at around the 3-hour mark and the usual news roundup). Unfortunately The VODs are somewhat unwieldy and have certain sound issues, so I'll let you explore them on your own, and instead, here are the highlights from the Beamblog:
The Dice, Camera, Action! voice and portrait pack DLC is coming to the Beamdog Enhanced Edition Family of games later this year! Waffle Crew cast members Holly Conrad, Jared Knabenbauer, Anna Prosser Robinson, and Nathan Sharp are recording player character voice-over for Baldur's Gate: Enhanced Edition, Baldur's Gate II: Enhanced Edition, Icewind Dale: Enhanced Edition and Neverwinter Nights: Enhanced Edition. Portraits and voices of Strix, Diath Woodrow, Paultin Seppa, Evelyn Marthain, and a special portrait for DM Chris Perkins will be available as DLC on Steam, Beamdog, GOG, Google Play, and App Store.
If you're local to Edmonton, we'll see you at Edmonton Expo (September, 21 - 23)!
We're hiring! If you're a programmer, technical artist, web developer, or human resources generalist - apply!
We've seen requests to update Baldur's Gate II: Enhanced Edition to the 2.5.7 build (to make the version in line with other games), and are working on it.
The 2.5 builds for Baldur's Gate: Enhanced Edition, Baldur's Gate II: Enhanced Edition, and Icewind Dale: Enhanced Edition for the Mac App Store are with QA.
A colossal amount of work has been put into the 2.5 patches, but we're interested in making continued improvements for our Infinity Engine games. If you run into bugs, please use the public bug tracker - we have people checking them on a daily basis.
We're sorting out last steps on Rich Presence support for the Neverwinter Nights: Enhanced Edition GOG build. It'll let players click and join friends, render your friends list in the in-game view, and get information about what server they're playing on. We also need to make a change to our builds to deploy multi-language on GOG, since they support custom per-language installers.
We're working on a variety of visual improvements for Neverwinter Nights: Enhanced Edition. We're cautious about how we'll be implementing new models into the game, considering old machines and mobile devices.
During our PAX West panel we showed footage of Neverwinter Nights: Enhanced Edition on Android (it's still Work in Progress). A lot of work is being put into UI and supporting different aspect ratios.
We're actively looking into improving the maximum number of bones per skinmesh. Some progress has been made, but we don't have any specific ETA for this feature.
If you're interested in seeing scripting functions that add DoMeleeAttack / DoRangedAttack functions, share your suggestions about how you want them implemented on our forums.
We'll be bringing people from the community to talk to during our livestreams. Stay tuned!