Hits: 1206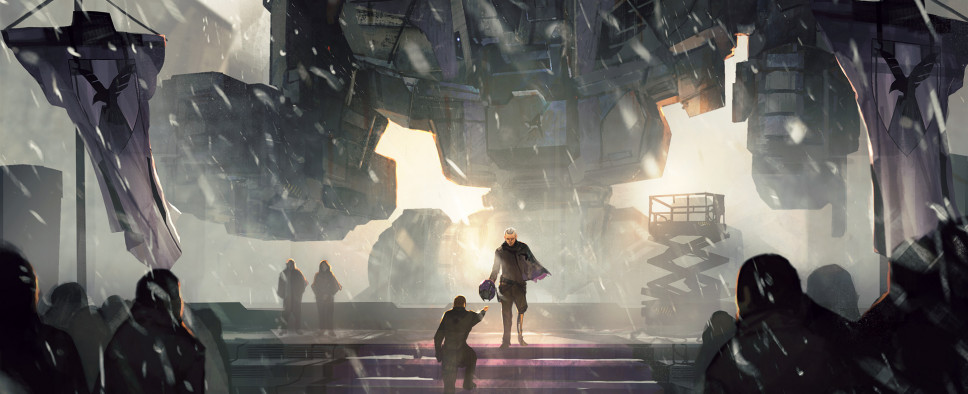 With the Flashpoint expansion already on the way, the Harebrained Schemes team has put together a new major patch for the base BattleTech game that adds a number of new features and quality of life improvements, while also fixing plenty of bugs. The latest Kickstarter update for the game offers an overview of the new patch, provides a way to fix an annoying new error that prevents the game from launching, and shares the complete patch notes. Here's the overview, and you can take things from there:
Welcome to BATTLETECH 1.2! This release contains a number of quality-of-life improvements and bug fixes, as well as some cool new features. We have also released an overhaul of MechWarrior special abilities to Beta (see details below), and have updates on Linux and Localized version of the game.

HIGHLIGHTS: Players using the Custom Campaign options introduced in 1.1 can now take advantage of a new "Prologue Skip" setting to fast-track new campaigns (this is definitely not recommended for first-time players, though!). The combat Morale system in the campaign has received a significant overhaul (and is now called Resolve - more on that below). We've added a Memorial Wall in the Argo so that you can honor Dekker's sacrifice whenever you want. We've made several improvements to our save game management systems (and you can now name Manual Saves when creating them). And lastly, we added new events for you to discover during your mercenary adventures.See further details below.

Linux update: The team is still actively working on our Linux release. We hit a snafu with playback of audio (as in, "There's no sound in the game") but we've gotten support from an external party and appear to be back on track. We expect the Linux version to be available in Beta within the next few weeks.

Localized versions of the game: Players looking for BATTLETECH in French, German, and Russian still have a wait ahead of them. Our localization testing team recently discovered a bug that was preventing our translators from seeing a large quantity of content waiting to be translated. The issue has been fixed and localization is back on track. Unfortunately, release will be delayed for another couple of months.

We apologize to our Kickstarter Backers and to others waiting to play the game in Linux or their native language and we're doing our best to get this work done as soon as possible. More details regarding localization can be found in this BATTLETECH Community thread.

MechWarrior Abilities Beta: We're also excited to share a big revision to MechWarrior abilities, now released in Beta form. Before putting these live, we wanted to give interested players the opportunity to try these ability revisions and share their thoughts. Thus, we are releasing this work on a separate "public_preview" beta for dedicated testing. This beta is identical to the live state of 1.2, except for the abilities revision. We'll be reviewing beta feedback on these abilities in weeks following and expect to push this revision to live in our next big release, Update 1.3. Please read BATTLETECH Lead Designer Kiva McGinn's Dev Diary post describing the new abilities.

Note: Players switching to the public_preview beta will have all of their MechWarriors XP refunded, since the new abilities change each skill's progress fairly significantly. This free re-spec will also be offered to players on the live branch when it's officially released. It is highly recommended that you make a backup of your save games folder, as you will not be able to use a save game file from the new version in the case that you roll back to the live 1.2. This is especially important if you are in the middle of an iron man play through.

Please enjoy BATTLETECH 1.2, and also consider jumping in to the "public_preview" branch to give the MechWarrior abilities revision a spin!