Hits: 1228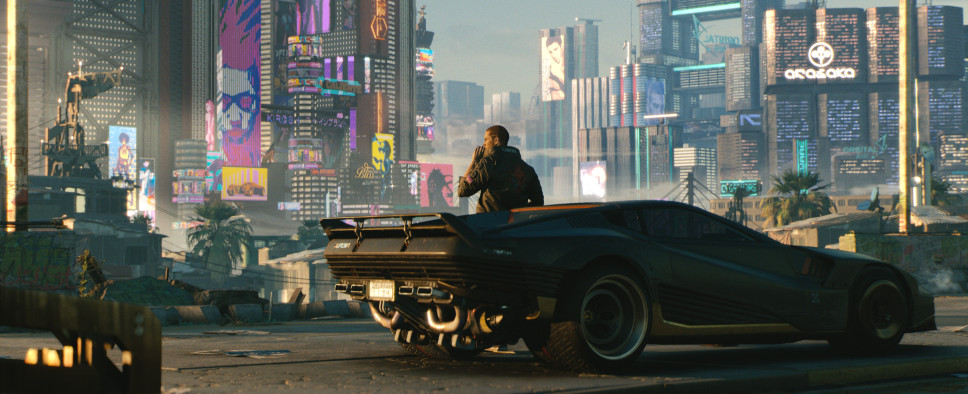 CD Projekt's highly anticipated action-RPG Cyberpunk 2077 is being presented behind closed doors at this year's Gamescom, quite similar to the game's E3 2018 appearance. Still, we have a few bits of publicly available info to chew on already. First, there's a series of new screenshots over on the game's official Twitter account. Check them out:
And then, there are a couple of interviews. The one from IGN features CD Projekt's associate design director Kyle Rowley and focuses on the game's futuristic open world:
PC Gamer's interview with the game's quest designer Patrick Mills consists of two parts. The first part describes the differences between the Gamescom demo and the E3 one, and the second part covers the game's complex quests. Here's an excerpt from the latter:
Speaking to Samuel at Gamescom, quest designer Patrick Mills says logic was crucial while crafting The Witcher 3's DLC quests. He says he and his team would often ask themselves if certain in-game actions made sense—both in relation to quests and the game's overarching plot.

"You've got a quest giver, you've got a person over here—but you could just go straight to that second person and take the quest from them and do it that way?" says Mills. "[The process] has gotten even more complicated in Cyberpunk—there are more multiple ways to resolve individual quests. Before, there were usually a few ways, a couple of decision points. Now there are whole different ways to play the quest.

"I'll say it's a lot of work—they're very, very complicated—but we try to think: if the player says, 'an I do this?' Then, yeah, actually you can, and then you deal with the consequences. That's part of choice versus consequence—don't just have that in the dialogues, but have it in the gameplay as well."

At this stage, Mills isn't able to determine how often Cyberpunk 2077's most involving quests pop up, but does liken them to The Witcher 3.

"What I would say is I'd expect something to similar to The Witcher 3," he says. "Particularly in terms of playtime and in terms of quest complexity. Specifically, I'd even look more at the expansions than The Witcher 3 base game because that's really where the quest design philosophy that we're using now came from—it was developed later in the expansions."