Hits: 2155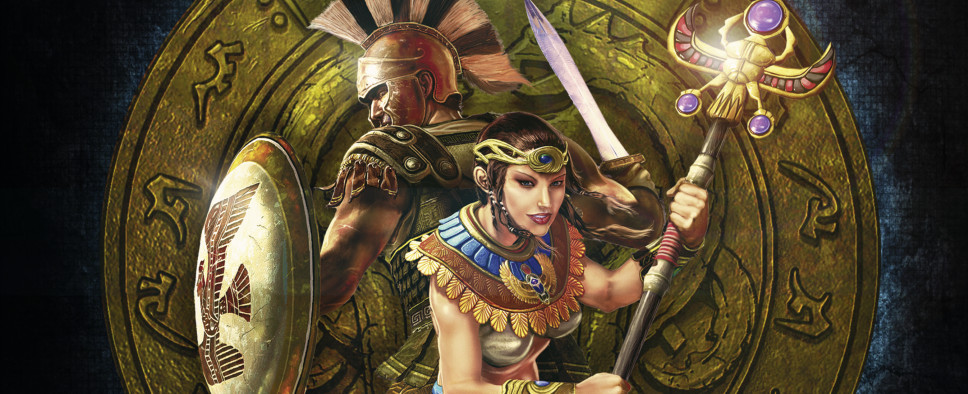 The recently announced Nintendo Switch port of Titan Quest has been released on schedule and is now available from the official Nintendo store for $39.99. If you're interested in a mythology-based action-RPG you can play on the go, you now have something to occupy your time. Here's the official description:
From Age of Empires co-creator Brian Sullivan and Braveheart writer Randall Wallace comes an innovative action role playing game set in ancient Greece, Egypt and Asia. The Titans have escaped their eternal prison, wreaking havoc upon the earth. The gods seek a hero who can turn the tide in an epic struggle that will determine the fate of both men and gods. Are you ready for the quest?

Explore the Ancient World - Unlock arcane mysteries as you journey to legendary locations
Conquer Monsters of Legend - Battle mythical beasts in a story-driven campaign that will determine the fate of all existence
Highly Customizable Characters - Build and customize your characters with 28 classes and over 1000 pieces of unique and legendary items to create the ultimate champion
Online Multiplayer Gameplay - Challenge others to experience the story in fast-action, 2-6 player online cooperative gameplay
Console controls & UI – Tailor made UI and controls for a perfect ARPG experience using a gamepad
A couple of lukewarm reviews for the Switch port are also available. Check them out below:

Eurogamer Scoreless:
In essence, Titan Quest on Nintendo Switch looks and plays every bit like the 2006 original. While this might be exactly what some fans hope to hear, for others it may feel as though not enough's been done to reimagine this classic ARG for a 2018 audience playing on the go - all of which sadly makes it one of the Switch's more disappointing ports to date.
Nintendo Life 7/10:
A certain historical perspective and a touch of nostalgia will go a long way to helping you appreciate Titan Quest and its quirks. That core loop of killing satyrs in four hits before finding rare loot that destroys them in one is as compelling as it ever was. Disappointing visual glitches and the occasional crash give the impression that everything is held together with nothing more than sticky tape and a prayer, but it was never enough to stop us playing. Handheld mode is a massive boon for any RPG and, as long as you're not expecting miracles, this Switch port delivers the core experience well enough to warrant investigation.
Trusted Reviews 2/5:
Ultimately, this is a 12-year-old game, and no amount of spit and polish can overcome the dated mechanics and repetitive combat that lies at its core. Any returning players may appreciate the ability to revisit this ancient fantasy world while on the go, but the buggy presentation of this port and the indistinct detail when zoomed out robs it of even that small pleasure. An exceedingly lacklustre presentation of a once-great game.
Gaming Trend 75/100:
Titan Quest is a fun port of an older PC game, although it does have its share of faults. It shows its age and has some graphical glitches, but that doesn't ruin the game. There are plenty of fun skills that make combat exciting, along with a great variety of equipment to choose from. Titan Quest is fun enough on its own, but playing multiplayer with a friend adds another layer of entertainment to the game. That being said, Titan Quest on Nintendo Switch is well worth your time if you can overlook its occasional graphical issues.