Hits: 690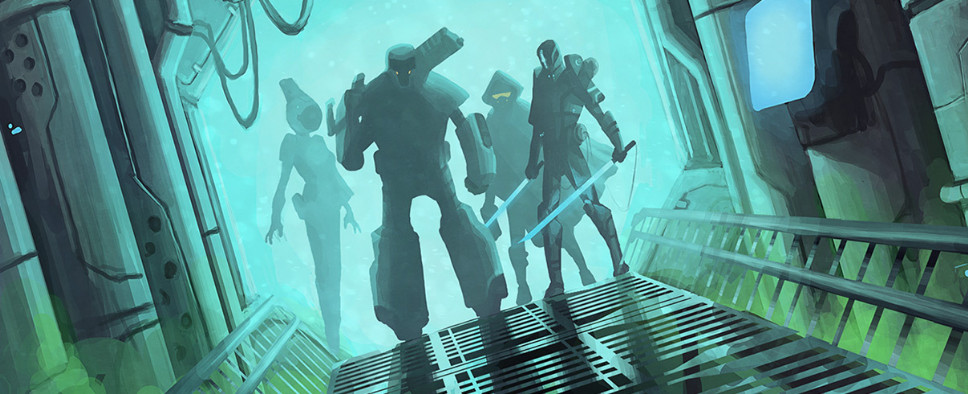 The team at Juggernaut Games has recently released the so-called Hotwire update for their sci-fi dungeon crawler StarCrawlers. This free update fixes a number of bugs and issues, but more importantly, it expands the base game with a brand new hacking system. Here are some additional details along with the latest patch notes:
The Hotwire Update is live and it's FREE. Originally intended as DLC, we've reworked and integrated all of the content from Hotwire into the base StarCrawlers game as a free update for all players. Here's what's inside:

Hacking

Hacking is now a fully developed and separate system that works alongside the base game.
Datajacks will now spawn on randomized missions allowing access to the virtual Wire network which connects all of the systems of the map you're on.
Using your Deck, jack in and ride the Wire to encounter 35+ new enemies and discover 25+ new abilities exclusive to hacking.
The Hackshop in STIX sells Programs and Utilities to beef up your Deck and tackle the toughest denizens of the Wire.
Enemy programs guard the Wire and change depending on the type of network, security rating of their nodes, and other factors to give a different feel to each network you hack.
New hacking element types (Security, Corruption, and Deception) each have their own enemies and program types for you to unlock and use both in hacking combat and when interacting with nodes.
Nodes in the network control security doors, alert levels, contain loot data, and more. Hack your way to the Core and crash it to bring the system down and stick to the megacorps.
Now that hacking is live, more hacking specific content is in the works (and will arrive Sooner™)!

Additional Patch Notes for v1.0.4

Tip Jar

We'll be supporting ongoing development of StarCrawlers with free updates and content patches by adding a Tip Jar button to the title screen. If you enjoy the Hotwire Update and want to see more of it (and new stuff!), please consider showing your support with a $1 tip!
Tipping confers no in-game advantage and never will (but we'll think you're really cool) and amount may vary in your local currency as determined by Steam.
If the Tip Jar bothers you, simply click the Hide Tip Jar button and you'll never see it again.

Story

Fixed a plot hole that could allow a certain character to randomly appear on the final mission (despite your refusal to work with them earlier in the story).
Firing the Prototype allows it to be rehired from the STIX bar - possibly. It may wander off and do its own thing if it feels like it.

Smuggler

Sped up animation of Showdown crosses on target when stacks are greater than 3.

Linux

Unsupported resolutions checks are no longer ignored on Linux as a workaround - as such, you may need to adjust your resolution and reset your preferences if you are playing on Linux with a non-3:4 display.
If you encounter issues with your resolution on Linux - please let me know your distro and native resolution in the forums so I can support as many as possible.
Double typing on text entry is still a known issue - Unity has not patched it. Investigation continues!

Other notes

Fixed additional elusive typos.
Minor bug fixes and QOL improvements.
Known issue (non fatal) with event entering hackshop for the first time that can cause a sentence be skipped.