Hits: 2509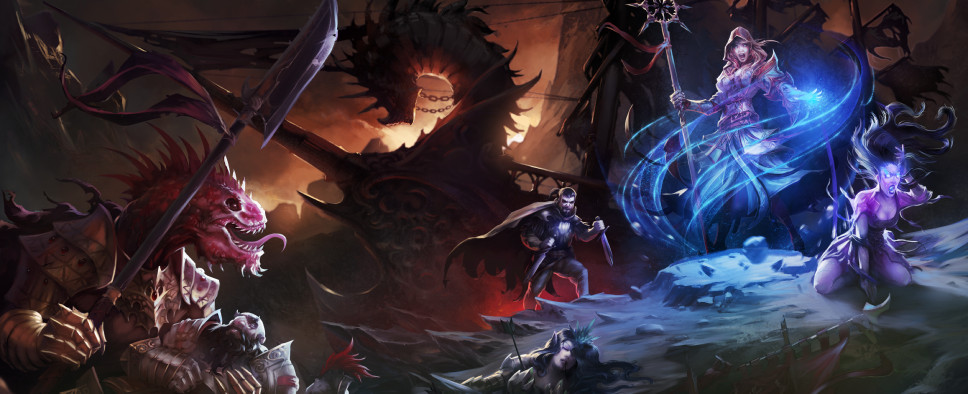 A number of notable video game developers, including the likes of Brian Fargo and Josh Sawyer, share their thoughts on what the future holds for the cRPG genre in this Rock, Paper, Shotgun article. According to them, we should get ready for a lot of RPGs that feature less winding exposition, explore various avenues of emergent gameplay and ways of combining that gameplay with strong stories, and spill over into other video game genres. The rising prominence of multiplayer also gets a mention.

And on top of that, the article sneakily unveils a secret inXile project that will try to offer a satisfying story-driven experience in a sandbox survival multiplayer setting. Check it out:
Fargo believes that CRPGs will increasingly feature multiplayer – something the Original Sin games again pioneered – and Wasteland 3 will be the first in the series with a co-op campaign. "Every metric [suggests it will get] more and more difficult to do a single player game. You'll see more multiplayer [in CRPGs], but the trick is for us to not give up the depth."

His desire for multiplayer action and more emergent gameplay will culminate in a "secret project" to be unveiled later this year, he tells me, which will combine inXile's love for storytelling with the freedom of a multiplayer sandbox game such as DayZ or Rust. Those games often simulate the breakdown of a post-apocalyptic society perfectly, but have stories that are often just: "Here's a rock, go," he says.

"I've been completely fascinated by the emergent gameplay that comes from open-world systems, but yet we love storytelling, and so we want to explore how we might be able to merge those worlds," he explains.

The idea of a sandbox game with writing that's as good as Tides of Numenera is exciting, and Fargo is not the only one pursuing the idea. Underworld Ascendant is Otherside Entertainment's sequel to the Ultima Underworld games from the early '90s, and it's part RPG, part immersive sim, and part physics sandbox. It has wall-running, first-person combat, a faction system and a non-linear story in which you can fail at every junction and still make it to the end.

You wouldn't call it a traditional CRPG – it's made up of a series of smaller levels rather than an open world – but senior producer Chris Siegel thinks the same sandbox freedom that inspired his team will increasingly inspire those making other RPGs.