Hits: 10400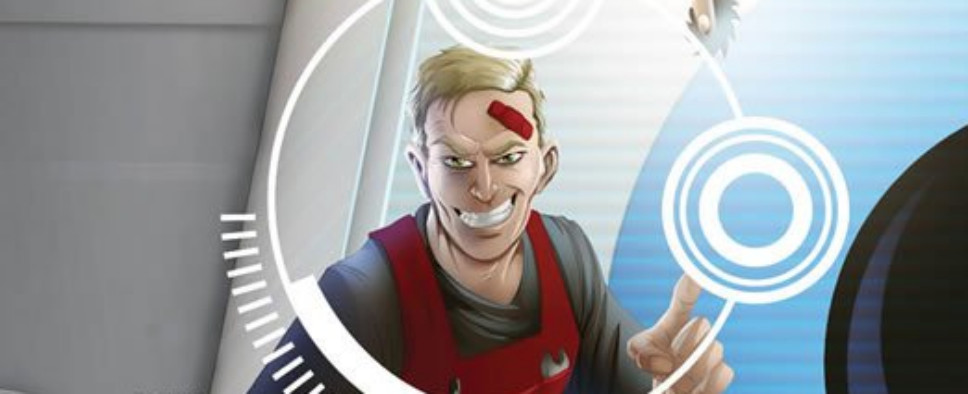 Cyanide, the developer behind a number of notable AA titles, like the Game of Thrones RPG and the Styx series, has been acquired by Bigben Interactive, a French publisher and distributor. And while, according to this GamesIndustry.biz report, Cyanide will retain its developer-publisher relationship with Focus Home Interactive for their upcoming Call of Cthulhu and Werewolf: Earth Blood games, what this acquisition means for the studio's future remains to be seen.

For now, all we have is this rather dry and technical press release:
Bigben announces the signing of an agreement for the acquisition of Cyanide, a French studio developing video games. In the wake of Bigben's increased stake in the capital of the Kylotonn Racing studio, this transaction will allow the Group, until now a publisher and distributor of video games, to fully integrate the development phase of games.

By adding this step to its value-creation chain, Bigben secures strategic know-how and high-quality design for its next games, fulfilling its clearly defined ambition to become a leader in the AA video game segment.

This transaction also allows Bigben to acquire several IP assets representing key assets as well as an outstanding experience accumulated over numerous productions by confirmed developers recognized for the great quality of their games.

While the increased stake in the share capital of Kylotonn Racing guaranteed Bigben a strong position in racing simulation games, the acquisition of Cyanide studio will allow the Group to extend its offer to major gaming genres not yet present in its current portfolio (strategic and tactical games, narrative and episodic games, shooting games, management games) or complementary to its catalogue (sport simulations and action-adventure games), thus strengthening its publishing strategy.

The integration of Cyanide into the Bigben Group will allow it to benefit from new financial resources to develop a larger and more ambitious games catalogue. Mr. Patrick Pligersdorffer, current CEO and co-founder of the studio, will continue to manage Cyanide, enjoying a large autonomy in order to concentrate on the creative aspect of its productions while benefitting from the commercial, publishing and marketing contributions of the Bigben team. It will also continue its collaborations with the video game publishers for which the studio is currently making developments.

Cyanide, a French reference studio

Created in 2000 by 7 seasoned developers of the video game industry, Cyanide is one of the French reference studios recognized for the development of creative video games in numerous genres (strategy, narrative, shooting, management, sport, action and adventure) as well as for the quality of its productions.

Based in France (Paris and Bordeaux) and in Canada with 110 employees on its payroll, the studio expects 6.1 M€ sales and a 1.9 M€ net profit for financial year 2017/2018 (closing on 31 March 2018, pending audit results).

Cyanide has created over 50 games since inception, maintaining a balance between the creation of new intellectual properties (Pro Cycling Manager, Styx, The Council…) and productions under license (Game of Thrones , Blood bowl, Tour de France….).

Nine games are currently under development on all platforms active on the market (PC, Xbox One, PS4, Switch and mobile phones) relying on various technologies (Unity, Unreal and a proprietary technology).

Terms of acquisition

The purchase price has been set at 20 M€ for 100% of the shares and voting rights of Cyanide, the transaction to be paid for half in cash and for half through the issue of Bigben new shares in order to remunerate the transfer of Cyanide shares (dilution ranging from 3.5% to 4.0% of Bigben's current share capital).

In order to avoid any further dilution, Bigben also purchased all potential capital instruments on the day of the transaction for an additional 1.1 M€ amount in cash.

An earn-out capped and based on the net profit of Cyanide (and its subsidiaries) for FY 2018-19 (as at 31 March 2019) may be paid in September 2019.

The "closing" of the transaction is scheduled to take place in June 2018 notably once the official Capital Contribution Appraiser has issued his report on the valuation of the contribution resulting from the transfer of Cyanide shares and on the fairness of the remuneration of said contribution.

Bigben's Board of Directors today approved the transaction and will meet again on the closing day of the transaction in order to issue the new Bigben shares remunerating the transfer of Cyanide shares. Pursuant to applicable regulations, Bigben will issue on that day a new press release indicating in particular the exact quantity of Bigben new shares to be issued.

"This acquisition is a capital milestone in Bigben's strategy as it greatly enhances our ability to create new games that meet our ambitions in the AA segment. Bigben is also proud to welcome to its Group the talents of Cyanide, one of the most creative French studios in the sector and we will be supporting their upswing towards new, even more ambitious projects." says Alain Falc, chairman and CEO of Bigben.

"We are pleased to join the Bigben Group, an international reference player in video games, moved by a vision and an ambition which fully correspond to our culture and our growth targets. Joining the Bigben Group gives us a unique opportunity to increase our production capacity in order to create ever more qualitative games and to maximize their commercial performance." says Mr. Patrick Pligersdorffer chairman and CEO of Cyanide.