Hits: 1459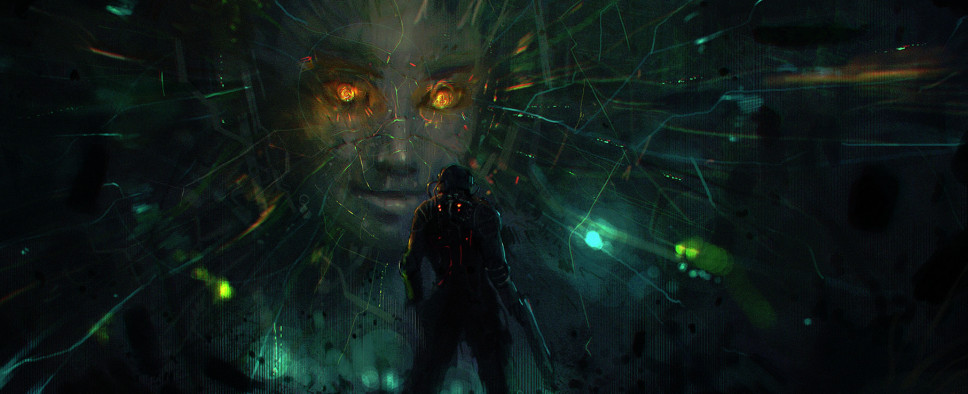 Now that the refocused and revitalized Nightdive Studios team working on the remastered version of the original System Shock is back from their hiatus, a new Kickstarter update for the game brings us up to speed with all the latest developments, shares a playlist filled with lengthy developer livestreams, and answers a number of backer questions. Check it out:
Hello backers! It's Stephen from Nightdive with this month's update.

It's been an insanely productive month on all fronts, but let's cover general updates:

We'd like to welcome Jonathan H. (Synaesthesia on Discord) to the team! Jonathan's been cranking out props and assets for the Medical Deck. On the programming side the puzzles are going through rapid iteration so we can randomly generate their difficulty based on the difficulty level you've chosen at the start of the game. The interface/interactions are coming together quickly and you can now pick up and move items in your inventory. All other base interactions and usable inventory items have been proxied out and will be placed in the levels that are being blocked out. We're on schedule with our goal of having the game being playable from start to finish (sans Weapons & Enemies) by September.

Kickstarter Surveys for the CITADEL CREW MEMBER, CYBORG ELITE, and HUMAN CORPSE backers are going out soon!

Next, let's cover our Streaming initiative:

We've hosted 10 streams covering gaming and development of System Shock across multiple disciplines.

Chris M. has been working on modeling environment assets and building out the Medical deck.

I (Stephen K.) worked on converting the hi-res Humanoid Mutant character into the Virus Mutant.

Karlee's been playing some games as a fun way to get to know everyone better and to explore Nightdive's classic library as well as other indie titles.

Daniel G. blocked out and annotated almost the entirety of Level 7 (Systems Engineering)

The streams have been a great way to show you guys what we're up to and to answer development related questions as we're working. Since we've had so much fun we're going to be introducing new developers in their own streams and cover different areas of development in the near future.

We'd also like to give DeepChrome a shout-out, we love the avatars you created for us!

If you missed any of our streams and want to catch up, you're in luck! We've uploaded all of our streams to YouTube!

[...]

Questions & Answers from Discord Community

Q: With the refocus/change in direction, will the game still be coming to Linux, Mac, PS4, and XBOX One?
A: Absolutely. Nightdive is now an authorized developer for both PlayStation and Xbox and with the refocus on style and scope we will also be able to port the game to another very popular platform.

Q: With the refocus/change in direction, will all the KickStarter rewards/physical items/promised perks still be coming?
A: Yes, all physical rewards will be produced. There are a few things we would like to re-visit, namely the Repair Bot figure included in the Big Box edition and the Citadel Station Statue offered to the CORTEX REAVER level backers. The Repair Bot is an insanely detailed and complex little figure that is proving to be quite fragile, so we'd like to consider a replacement item. If you have any ideas please let us know! As for the Citadel Station, it's a similar issue with all the antennas and fragile pieces. Since we'll be producing such low numbers we're going to give those backers a choice of what they'd like made. Citadel Station, maybe a resin statue of one of the Mutants? Maybe a replica of a weapon from the game?

Q: Will all met stretch goals/backer mission goals from early in the campaign still make it into the game? IE, gender choice for the player character, hidden logs about SHODAN's creation, expanded narrative or station, etc.
A: Yes, all the stretch goals that were met will be included. We'll go through and update the stretch goals as some of these were dependant on social media goals and external funding through Backerkit which have since been met and other that can still be met!

Q: What is the plan for Cyberspace?
A: We've worked on a few concepts throughout development and haven't settled on anything quite yet. We currently have a two person team working specifically on Cyberspace and will hopefully have something to share soon. We feel like it's such an important part of System Shock's identity that we want to make sure it provides a jaw-dropping reaction the first time it's experienced.

Q: In the live developers stream that focused on Medical, it was mentioned grayboxing was being done elsewhere on the station. How much of the station is roughly grayboxed out at this point?
A: Roughly 55% of the game has been blocked out.

Q: Is there anywhere I can apply to be an alpha/beta tester, quality control, or help with coding?
A: Not yet, but when we're ready the Kickstarter backers will be the first to know. We will be looking for people with testing experience and an in-depth knowledge of System Shock.