Hits: 3279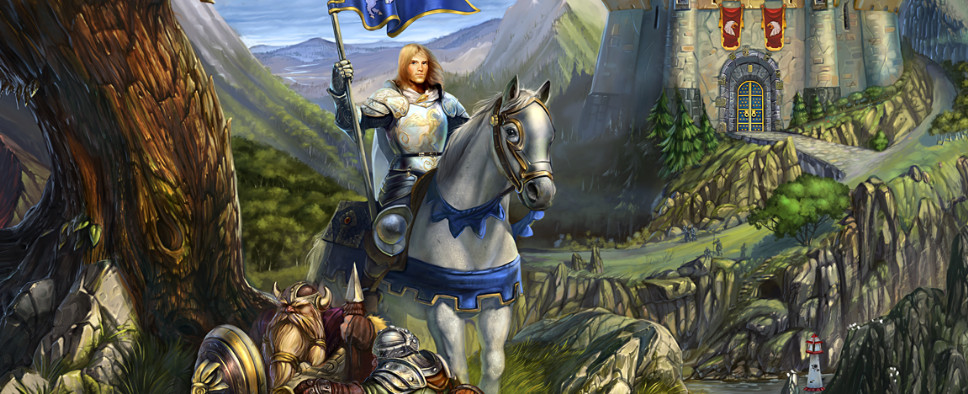 King's Bounty: The Legend is a spiritual successor to New World Computing's King's Bounty that in turn is a spiritual predecessor for the Heroes of Might and Magic series of turn-based strategies. It's also an incredible game in its own right that had one even better sequel and a couple of sort-of decent ones.

And if you share my enthusiasm for this series, you'll probably enjoy this PC Gamer article peppered with quotes from Nikolay Baryshnikov, the head of games at 1C Company, that explains how a Russian studio previously known for its Space Rangers games got the rights to the venerable IP and then proceeded to put its unique and quirky spin on it, while delivering a whimsical yet highly tactical experience in the process.

The article opens by acknowledging Heroes of Might and Magic III as one of the finest video games ever created, and as such you know that the author has his head screwed on straight. It also reassures us that the King's Bounty series still has a bright future, which alone makes it a worthwhile read. An excerpt:
A decade ago Baryshnikov was leading 1C Company's international publishing division, and hadn't been paying much attention to the drama surrounding the Might and Magic brand. They had recently published Space Rangers 2 from fellow Russian developer Katauri Interactive, and were excited about making a third entry. "It seemed logical to make Space Rangers 3—fans were requesting it," says Baryshnikov. "So of course we decided to make a new King's Bounty title instead!"

Katauri Interactive had grown tired of making space games and wanted to flex their fantasy muscles. "After looking at the initial game design, we realized that it was somewhat similar to the old King's Bounty," says Baryshnikov. "This immediately motivated me to get the IP rights."

The turn-based, hex-grid combat in King's Bounty: The Legend remains largely the same as the Heroes of Might and Magic series, though with a greater emphasis on individual tactics. Almost every unit in the game has access to several different active abilities as well as passive traits and stats, so learning every unit's strengths and capabilities becomes richly strategic and rewarding.

King's Bounty: The Legend separates itself from its siblings with a focus on a single, giant campaign with character progression and skills. It's less turn-based strategy, more RPG with turn-based combat. That campaign easily stretches over 50 hours, with dozens of side quests and a gigantic world map sectioned off into a nice variety of locations, such as an undead-infested swamp with an earl who keeps trying to turn frogs into princesses, and an archipelago where I wooed the pirate heroine by defeating the kraken.

[...]

King's Bounty: The Legend proved to be a big hit for 1C Company, and was one of the most successful games ever produced in Russia. They published three sequels and an expansion pack, with the last two sequels developed internally when developer Katauri moved on to developing MMO Royal Quest. "My favorite is King's Bounty: Dark Side," says Baryshnikov, who worked on it directly. "I have a great nostalgia for games like Dungeon Keeper and I always wanted to tell the story of the 'bad guys' that are not just mindless Chaotic Evil characters but have their own dark charisma."

King's Bounty: Dark Side came out in 2014. When asked about the future of the series, Baryshnikov is excited and optimistic: "I have played thousands of hours of the King's Bounty series. I am in love with it; it definitely has a future. I don't have specific details yet, but I have a personal dream to push King's Bounty to the next level. Sometimes being an executive in a game development company really helps to make your dreams come true. So stay tuned!"