Hits: 735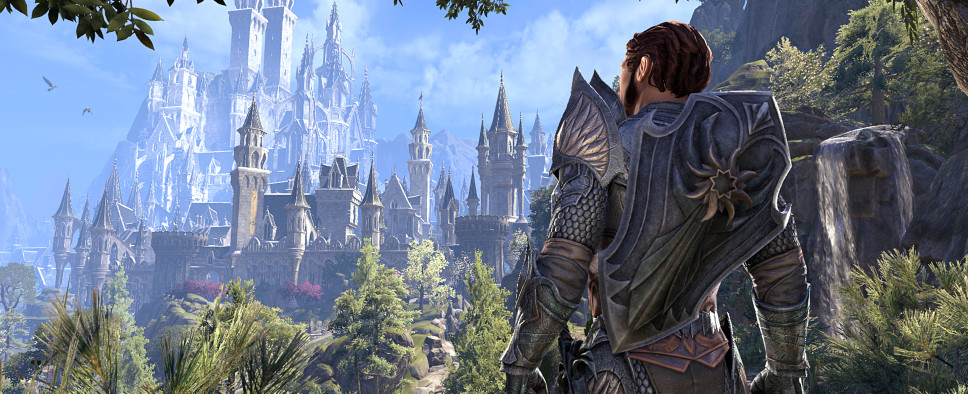 The Summerset Isle has not been featured in an Elder Scrolls game since the original entry in the series, The Elder Scrolls: Arena, back in 1994. As such, the developers behind The Elder Scrolls Online are more than happy to reacquaint us with this mysterious home of the High Elves that we'll get to explore in the game's upcoming Summerset expansion. Here's the latest "Journey to Summerset" trailer with plenty of sunny shores, majestic towers, strange creatures, and deep sea monsters:
And here are some additional details:
Last month, Bethesda Softworks announced Summerset, the next chapter in ZeniMax Online Studios' award-winning open-world saga, The Elder Scrolls Online (ESO), and today, we've released a new gameplay video that takes players on a tour of this majestic and mysterious land.

In ESO: Summerset, players will explore the home of the High Elves for the first time since 1994's The Elder Scrolls: Arena and discover an all-new land rich with exciting adventures, ominous shadows, and stunning locations in a zone larger than any Chapter before. With an epic main story, new abilities, returning villains, and a whole lot more, ESO: Summerset is an adventure not to be missed.

For the first time in history, the Isle of Summerset is opened to the outside world by the decree of Queen Ayrenn. Newcomers can explore lush forest, tropical lagoons, and ancient coral caves in this new zone that expands further than even that of Vvardenfell from last year's Morrowind chapter. Seek out the mysterious Psijic Order, a secret society of mages on the island of Atraeum, for a new skill line and powerful abilities. Adventurers will also be able to climb Summerset's highest peak to the city of Cloudrest, and band together to tackle enemies in a challenging 12-player trial.