Hits: 3589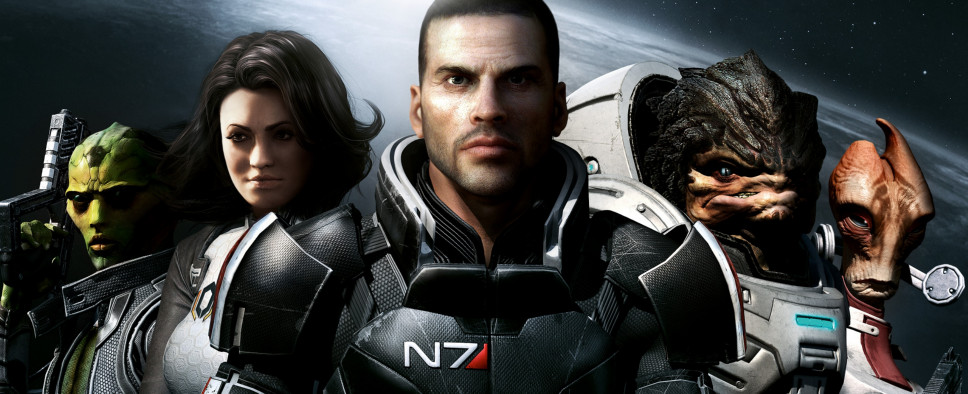 While not focusing exclusively on RPGs, this PC Gamer article takes a good look at a number of games with books and codexes in them and tries to figure out what works and what doesn't when one tries to cram their games full of things to read and study. Here are a few examples:
Deus Ex: Human Revolution

Even when you don't affect a world that much, it's nice when it pretends. News stories are one of the best and cheapest ways to both highlight your achievements, and reframe them in interesting ways, from acts of heroism to outright terrorism. Human Revolution wrapped them in one of the sleekest packages for this—the Picus Daily Standard. At once a chance to see what was taking place out of your sphere, and see the effect of your adventures on the world. While even a few years later, the futuristic look feels distinctly retro compared to iPad news apps, to say nothing of whatever direct-brain interfaces we'll likely have by the time of Deus Ex's dark not-too-distant-future, Picus keeps it pretty, keeps it punchy, and above all, keeps it brief.

Deus Ex: Mankind Divided

Ah, but when it comes to eBooks, things aren't so smooth. Look at this. Even the original Kindle would wince at these datapad layouts, complete with non-slidable panels, slow refresh rate, poor quality fonts and typography, and non-consistent use of glows. Sure, it's readable, but it's hard to imagine anyone wanting to, even before factoring in that in the wasteful future of Deus Ex you apparently need a new device for every Wikipedia entry. The crappy quality of this design only stands out more amongst Mankind Divided's otherwise superbly rendered future, where everything you encounter seems to have emerged fully formed from the brain of a maverick product genius. This, meanwhile, feels like a first attempt at customising Twine.

Skyrim / Ultima

What's an RPG shelf without a few strangely short books that probably don't need hundreds of pages and a stiff leather jacket? While RPGs have always been wise enough to realise that most players will accept this deviation from reality, it's still interesting to look at the differences between these two great franchises. Skyrim for instance clearly assumes that all of Tamriel's readers are half-blind—or possibly playing on a television screen—leading to very slow-paced tales on glorified flashcards. Ultima meanwhile wanted you to squint. But at least Ultima had the advantage that unless a book was specifically screaming 'crucial plot element', it was most likely to be flavour, sparing you tediously flicking through shelves in the hope of finding a boost to one of your skills. At least both franchises keep their tongues firmly in their cheeks, whether it's The Elder Scrolls' obsession with the Lusty Argonian Mage, or Ultima's fine line of joke books, occasional explosive booby-trap pranks, and the revelation that wise Lord British, founder of Britannia's favourite story is "Hubert the Lion". Can't sleep without it, apparently...

Mass Effect

A controversial one here, perhaps, but Mass Effect is one of the games where the built-in Codex arguably makes the world less enjoyable. The game does a fantastic job of introducing everything that's actually important without relying on it as a crutch, with the dry writing and endless unlockable pages of SF guff coming across as homework rather than a gripping read. Do we really need to know, for example, the origins of every last whiffle-bolt supplier on the Citadel? No. It's just not that important. Save it for the design bible and tie-in books.

While there are a few interesting flourishes, including Codex entries based on what the universe thinks rather than necessarily the actual truth, the Hitch-Hiker's Guide To The Galaxy it is not. And ironically, it shows the difference itself, in the form of Mass Effect 2's fantastic Shadow Broker DLC and the unlockable files within, which actually do give you a chance to peer at your party's dirty little secrets. Jack's secret love of poetry. Miranda's online dating life. Tali's repeated installation of a suit tool called 'Nerve Stim Pro'. Oh, the blackmail opportunities...

The Witcher 3

What separates The Witcher from most in-game codexes is its sense of character, with everything being described from the perspective of in-game poet, lover and occasional sidekick Dandelion. The nature of the game also rewarded taking the time to dip into the Codex, given that for a travelling monster-slayer, knowledge is power, and never took away from the fact that while us as players might not know our drowners from our necrophages, Geralt himself was always able to be a reliable source of information and provide the condensed version.