Hits: 1185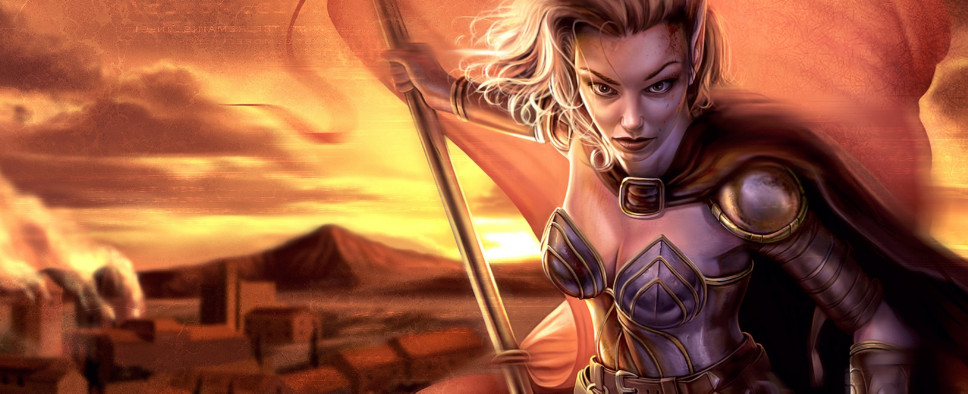 For this week's developer livestream, Beamdog's Phil Daigle is joined by Jonathan Hill. The two of them share the latest Neverwinter Nights: Enhanced Edition and Infinity Engine news, discuss the new and upcoming patches for Beamdog's games, and announce a NWN:EE launch livestream for March 27, 10am PT. The livestream will be celebrating the Steam release of Beamdog's latest Enhanced Edition and feature plenty of guests, contests and prizes.

And apart from that, we're told to mark our calendars for April 1st, when a new secret project is going to be revealed. I'm not sure how wise it is to be unveiling something new on April Fool's Day, but for now, the date is all we have. You can find the full recap on the Beamblog.

Here's the VoD:
And the latest NWN:EE Head Start patch notes:
Known Issues:

We are still looking into the Intel Integrated GPU-related crashes on Windows.
Windows players using the server tool may experience save game corruption if they load the game from a save game rather than a module and then attempt to save the game via the server tool while nobody is logged into the server. In cases like this, please save your game while at least one player is still online.

Fixes:

Fixed clipping/popping on some music tracks.
Fixed distortion/crackling on music.
Switched to using OpenALSoft to allow surround sound to work properly.
Fixed an issue with positional audio listener orientation that was causing undefined behavior.
Removed UI options that are no longer relevant with OpenAL.
Fixed case sensitivity issues with opening music files.
Fixed an array bounds issue in the MP3 decoder.
Paste (as in copy/paste) has been fixed.
Fixed the issue where part-based rendering would not attach properly; like crossbows, slings, tails and wings.
Fixed the camera issue where switching to Drive Mode would lock the zoom-axis erroneously.
Fixed the camera issue where it would start tilted down in some cases.
We fixed ANSI-encoding of text (sorry, not UTF-8 yet) in all input modes. Everything the NWN chat font supports should now work.
The console doesn't emit \ (or `, depending) anymore when opening it.
The console cannot be closed anymore with the console-open key. The reason for this is that some console commands require \; i.e. workshopupload. Use ESC instead.
You can now type ~ and ` in the console.
We fixed an issue where UI click positions would sometimes not line up with the buttons after switching window mode or resizing the game window.

Features:

Lighting and normal-mapping on static objects has been improved.
Added a pointer on CGameObject dedicated to NWNX use.
Numpad Return now acts the same as Enter on the main key block.
Re-enabled 2x UI scaling on 1080p. Some main menu elements do not fit yet. We plan to update the screens that break so they play nice at 1080p.