Hits: 1205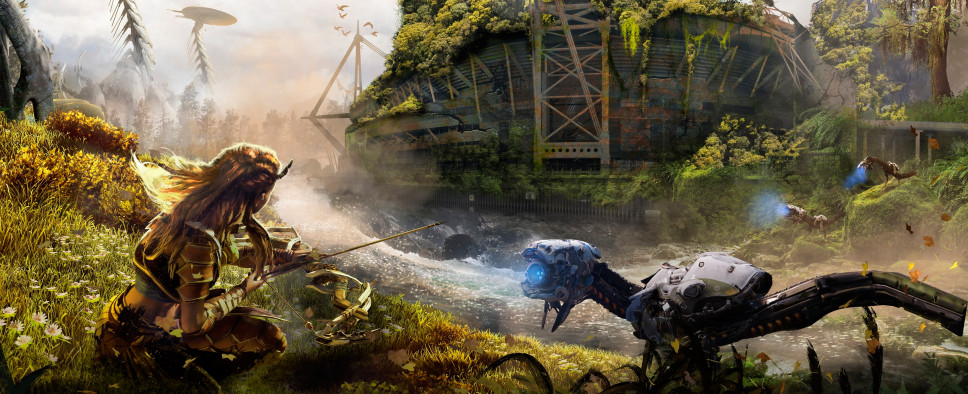 Guerrilla Games' PlayStation 4 exclusive open world action-RPG Horizon Zero Dawn launched roughly a year ago, on February 28, 2017. Set in a post-apocalyptic world, this story about an outcast girl who fights robot dinosaurs ended up being a critically acclaimed smash hit. According to this developer post on the PlayStation Blog, close to 8 Million copies of Horizon Zero Dawn have been sold to date.

And to celebrate the game's first anniversary, the developers are offering some PlayStation 4 gear and cosmetics, a 30-35% discount for the game until March 6, 2018, and this behind-the-scenes video that focuses on the game's music:
A few paragraphs about the special promotions:
Free Horizon Zero Dawn PS4 avatar bundle and Photo Mode theme

Available tomorrow as free downloads from PlayStation Store, we've created a bundle of PS4 avatars of all your favorite Horizon Zero Dawn characters, as well as a PS4 theme containing some of the most stunning fan-made Photo Mode snaps out there.

'Inventing Instruments for Horizon Zero Dawn' Video

The Horizon Zero Dawn score continues to garner accolades, most recently winning Best Main Theme in the VGMO Annual Game Music Awards. But there's more to the soundtrack than mood music, as music supervisor Lucas van Tol explains in this behind-the-scenes look at the creation of Horizon Zero Dawn's in-world (or 'diegetic') music.

PlayStation Gear store promo

Throughout the entire month of March, the PlayStation Gear store will be running an anniversary discount on the Modern Icons Aloy statue: get 25% off when you enter the code 'anniversary' at checkout, while supplies last!

PlayStation Store

If you don't have Horizon Zero Dawn yet, now's the time to take advantage of the 'Critic's Choice' sale on the PlayStation Store! Until March 6th, Horizon Zero Dawn: Complete Edition is being offered at 30% off for regular customers, and 35% off for PlayStation Plus subscribers.

…and more!

Stay tuned to PlayStation Blog and Guerrilla's official Facebook and Twitter accounts for more Horizon Zero Dawn one year anniversary goodness!