Hits: 1159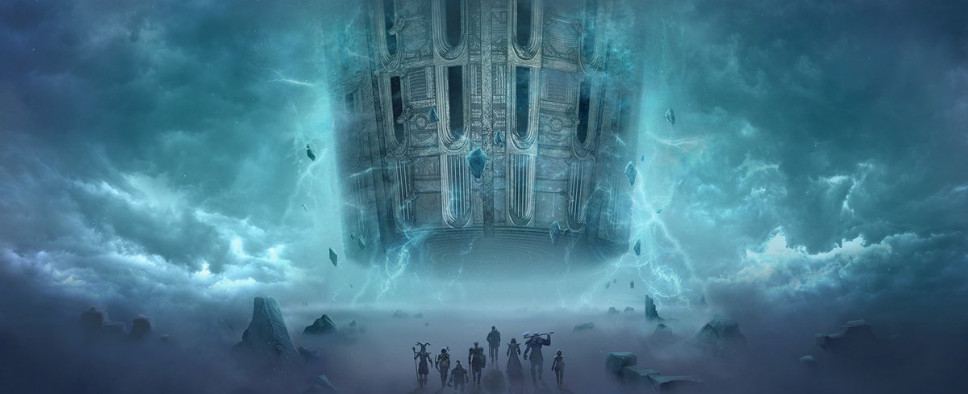 Event Horizon's upcoming RPG with RTS-inspired combat and quite a few Baldur's Gate and Might & Magic influences, Tower of Time, will be leaving Steam Early Access and getting a full release in April 2018, roughly 9 months after starting its Early Access run. On release, the game will feature 30 or so hours of story-based gameplay and a neat feature the developers call Arrow Time that will allow you to slow down the action as you issue orders to your characters.

Peep this press release for some additional details that make Tower of Time sound like a game to mark your calendar for:
18th January 2018, Poland - Elven archers and battle-hungry dwarves across the land rejoice and raise your weapons aloft as RPG Tower of Time will be making its way out of Early Access in April 2018. Created by independent developer Event Horizon, the game has been a hit with players garnering a 'Very Positive' rating after several months of fan feedback. Media praise for Tower of Time includes Gameskinny calling it "A title that could redefine the CRPG genre" and Rock Paper Shotgun describing it as "a huge, deeply developed, beautifully crafted RPG, novel in all the right ways".

Designed to offer RPG-lovers new levels of depth and tactical choice, Tower of Time features over 30 hours of story-based gameplay that harks back to CRPG classics such as Baldur's Gate and the Might and Magic series. Set in a faraway land, players must guide their party of multi-skilled warriors and mages through 11 levels of the mysterious Tower of Time. Beginning with two party members, Kane, the Shieldguard and Maeve, the Marksman, players build their roster as the game progresses. Class-based characters include classics such as the Dwarven Runelord and Elven Druid, as well as original concepts like the Shadow Mystic and Frostling Blademaster.

Tower of Time's most significant innovation is its Arrow -Time combat system which is a version of Bullet-Time for CRPG's. It allows players to slow down combat or even pause it completely, enabling true strategic development as the battle unfolds. Heavily armoured fighters can be sent to the front line with enchanted weapons, while ranged-based characters can stay at the back dealing out salvos of deadly fire arrows or life-saving healing spells.

Tower of Time's characters each has unique skills and attributes that can be levelled up as the game progresses. Players can deploy a mix of up to four class-specific offensive and defensive spells including magical health totems, stone walls to block ranged attackers, weapon enchantments and the ability to summon an all-powerful golem. Some skills can even be drawn using on-screen gestures. Character skill trees present players with over 500 possible options to create thousands of unique combinations to suit every individual style of play.

Tower of Time also features a sophisticated random-loot system, resulting in over 100,000 possible combinations, enabling the player to try out different strategies for the party. The game's unique enchantment system adds another layer of customisation, unlike in any RPG before.

From flickering shadows on the walls to swirling swamp mists, Tower of Time features breathtaking lighting and particle effects to bring the game's incredibly atmospheric world to life. Players can face off against over 100 enemies that lurk in the tower's depths including orcs, skeletal archers, armoured cyclops, mechanical Titans and end of level bosses. The game also features specially designed boss fights that will challenge players to the limit.

So grab your blade, polish your shield, and get ready to remember why you fell in love with RPGs.
You can also check out this Steam announcement to read about the latest news from the Early Access trenches.