Hits: 1429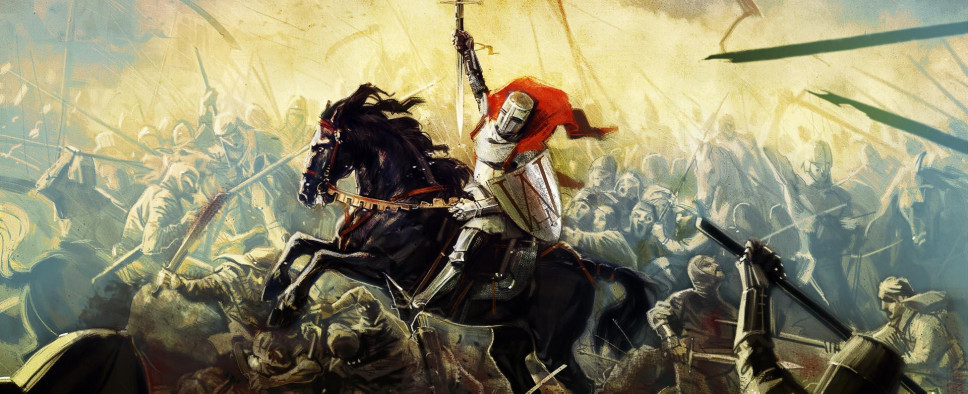 Warhorse Studios' historical open-world RPG Kingdom Come: Deliverance will be releasing in less than five weeks, on February 13, 2018. And while you sharpen your swords and polish your armour in preparation for this momentous occasion, you can kill some time by reading Warhorse's latest newsletter. It contains a community survey, a new teaser trailer, some info regarding Kingdom Come's PAX South events, and a number of in-house "Weekly Torch" developer interviews. Let's start with the trailer:
And then check out the rest of the newsletter:
Ready for Kingdom Come: Deliverance? Help us!

Kingdom Come: Deliverance will launch on February 13th 2018 for PC, PlayStation®4, and Xbox One.

To better understand you, our community, we created a very short questionnaire (approx. 2min). It would be of great help for us if you could take the time to tell us your preferences. This is important for us to focus on the things you are interested in. Your personal information will be used for internal purposes only and the overall results of the questionnaire will be shared with you at a later date.

New Kingdom Come - Preview Accolades Teaser

Kingdom Come: Deliverance is around the corner and journalists from around the globe had the chance to play up to 4 hours of Kingdom Come: Deliverance. And the feedback is great:

"The world is absolutely beautifully designed"
"Full of potential and possibilities"
"It's hard to ignore the passion that fuels the game forward"
"The perfect combination of challenge, realism and RPG"
"An epic adventure whose realism is unique"
"You can see the love and hand work on every corner of the game"

...and many more.

Are you ready for the game? We definitely can't wait to release it.

Kingdom Come: Deliverance at PAX South

Visit San Antonio's PAX South on the weekend January 12th to 14th to enjoy Kingdom Come: Deliverance with our Community Manager Rick Lagnese! We are looking forward to meet you at the Alienware booth 10683.

Follow Rick on Twitter to meet and great him or to get on site info: https://twitter.com/rick5292

A livestream with Rick playing Kingdom Come: Deliverance should air at 2pm PST (times may change) on https://www.twitch.tv/alienware.

Weekly Torch with Designer Martin Strnad

Every week we publish insightful interviews with a member of our team - The Weekly Torch. These interviews give a more personal approach, rather than simply talking about the development of Kingdom Come: Deliverance.

This time we have one of our Designer Martin Strnad who is checking all details in Kingdom Come: Deliverance. Do NPC's have cloths in their bedrooms, is there food in their storage rooms - everything under the supervision of Daniel Vávra.

Don't miss our past interviews with our Environment Artist Henrieta Vajsabelova, our genious Music Composer Jan Valta or our Lead Designer Viktor Bocan.